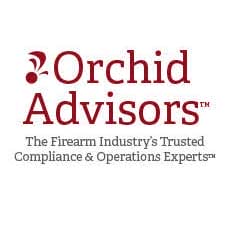 Hartford, CT –-(Ammoland.com)- Travis Glover, Executive Director at Orchid Advisors was re-elected to serve on the Board of Directors at the American Suppressor Association (ASA).
Travis is an expert in the design, distribution and regulation of suppressors and other firearms. He has worked with multiple start-up organizations and large entities such as Cabela's and Lipsey's and now offers consultative services to the firearms industry.
Knox Williams, President and Executive Director of ASA, stated "With over two decades of experience in the industry, Travis brings a level of expertise to the table that very few people can match, and none can exceed. For the past several years, he has been an invaluable asset in our fight to pass pro-suppressor reform on both the state and federal levels. I speak for Association when I say that we are all thrilled to have Travis continue his tenure on our Board of Directors for another term."
Prior to joining Orchid Advisors, Travis played a key role in product sales growth (+40% year over year), inventory management, and leading NFA ATF compliance for a major wholesale distributor. He has been called upon by the National Shooting Sports Foundation (NSSF) to speak at SHOT Show and was also a member of the ATF's Corporate Retailer Group. He is currently working with the industry's trade associations including NSSF and the National Associating of Sporting Goods Wholesalers (NASGW) to provide firearm retailers with a low cost initiative called the "Firearms Retail Development Program." Travis will be a key presenter at this year's Firearms Industry Compliance Conference co-hosted by Orchid Advisors and NSSF.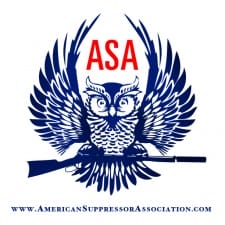 The ASA Board of Directors is made up of 13 Industry Leaders who have focused diligently on state legislation that furthers the legal ownership and hunting use of suppressors. Further federal level ASA initiatives include the Hearing Protection Act – H.R. 367 and S. 59, which will remove suppressors from the purview of the National Firearms Act and move them under the purview of the Gun Control Act. ASA is also working closely on the Suppressor Export Act which will be introduced later in this congress to help U.S. Manufacturers compete in the ever growing overseas civilian suppressor market.
About Orchid Advisors
Orchid Advisors helps firearms manufacturers, distributors and retailers achieve compliance and operational excellence through education, technology, software and consulting solutions that reduce risk, cut costs, and provide expert guidance to make our clients' businesses more successful and efficient. Orchid Advisors is the Firearms Industry's Trusted Compliance & Operations Experts and is endorsed by NSSF, the National Shooting Sports Association and a partner with the National Association for Sporting Goods Wholesalers (NASGW) . For more information, visit www.orchidadvisors.com