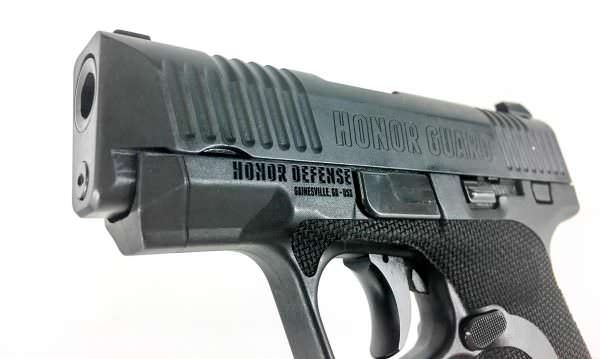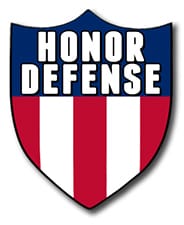 U.S.A. –-(Ammoland.com)-Honor Defense is pleased to announce that the HONOR GUARD 9mm is now approved by the Huntsville, Texas Police Department as a backup or off-duty gun of choice.
"We are honored and privileged to be approved by this department. The approved weapons are the same models available to consumers as well. As a single-stack 9mm pistol with superior ergonomic features, the HONOR GUARD provides Officers with maximum concealment and reliability," quoted Gary Ramey – President of Honor Defense.

Ramey added, "We are pleased that after extensive testing, law enforcement agencies are approving the Honor Defense pistols for use."
At just .96-inches wide, the HONOR GUARD models are easy to carry and conceal. The firearms come equipped with seven-round flush model and eight-round extended magazines. Like the commercial HONOR GUARD they feature several models for the Officers to choose from.
Honor Defense is the only American striker-fired single stack 9mm pistol with a modular chassis. Grips are available in 3 different sizes and two barrel lengths of 3.2′ and 3.8′ are available.
For more information, contact Honor Defense at 678-943-8035 or visit their website at www.honordefense.com.
About Honor Defense
Honor Defense firearms represent the next generation of modular handguns. Honor Defense firearms have more features than any other sub-compact pistol. Every part is manufactured in the U.S.A. to our highest standards. You can't buy a better pistol right out of the box. To create their pistols, Honor Defense secured input from a panel of professionals that have defended our nation or have extensive credentials in self-defense training.
For more information, please visit HONORDEFENSE.COM