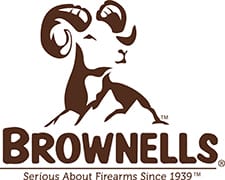 Searsboro, Iowa –-(Ammoland.com)- Big Springs Shooting Range – Iowa's Premier Shooting Experience – will once again host renowned bird dog trainer Ronnie Smith for a two-day dog training seminar, May 6 and 7, at the state-of-the-art shooting facility in Searsboro, IA.
The seminar starts at 8:00 AM both days, and covers topics including bird introductions, checkcording to birds, pointing, honoring, recalling and general dog behavior. Handlers will also receive training to improve their ability to read and understand their dogs' behavior.
To help hand down the heritage of training bird dogs, one child aged 10 to 16 years old can attend the seminar free of charge with every registered adult student.
"We are very excited to have Ronnie Smith Kennels hosting their seminar here again," said Big Springs Manager Kelly Bryan. "This kind of training is invaluable for those serious about developing their bird dogs."
Registration for the seminar is $395, and is now open. To register, or for more information, contact Big Springs Shooting Range at 641-623-8511, or visit the Ronnie Smith Kennels class signup page.
About Ronnie Smith
Ronnie Smith is a professional bird dog trainer, and operates the well-known Ronnie Smith Kennels in Big Cabin, OK. He is a member of the famous Smith family, recognized for more than 50 years of gun dog training, and is also the instructor for the Smith's Trainer Certification Program.
About Big Springs Shooting Range
Big Springs Shooting Range is a state-of-the art shooting facility featuring world-class trap, skeet and 5-stand ranges, handgun and rifle bays, and a 500-yard rifle range, along with guided upland hunting and hundreds of acres of carefully managed pheasant habitat. For more information, call 641-623-8511 or visit www.bigspringsrange.com.
About Brownells
Serious About Firearms Since 1939, Brownells is the world's leading source for guns, gun parts and accessories, ammunition, gunsmithing tools and survival gear. With a large selection of both common and hard-to-find items, and an extensive collection of videos, articles, and gun schematics, Brownells is the expert for everything shooting-related. Committed to maintaining our great traditions, Brownells has more, does more and knows more – and guarantees it all, Forever. For more information or to place an order, call 800-741-0015 or visit Brownells.com. Stay up-to-date with Brownells on YouTube, Facebook, Twitter and Instagram.