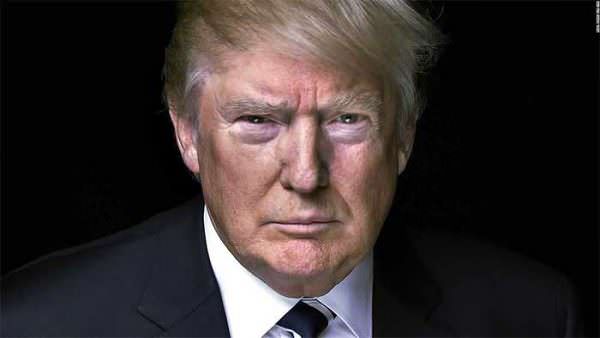 USA -(Ammoland.com)- Last Thursday, at the joint news conference with President Trump and the Italian Premier, the story was breaking regarding an attack in Paris, which killed one policemen and wounded two others.
The President noted that it looked like another terrorist attack. NBC and its sister camp follower network, MSNBC, wondered if the President knew something more. I hate to tell NBC and MSNBC, but anyone who saw the coverage figured out what happened in a millisecond.
I suggest that they look for a job that they are more qualified for. Car washes are hiring this time of year.
As the first 100 days of the Trump Administration slip into history, pro-gun people all know the shining star accomplishment for us is the appointment of Neil Gorsuch as Associate Justice of the United States Supreme Court. Before we all climb on a nice flat rock somewhere and start basking in the nice warm sun, we better realize there is much yet to do.
One such example is the filling of 126 vacant federal judgeships. These vacancies are causing a backlog of cases, some of which need to move to the United States Supreme Court. These vacancies need to be filled with pro Second Amendment judges as soon as possible.
The lower federal courts provide the "farm team" for future Supreme Court Justices. It is important that we get the best rulings on the record.
We just got done with "Shot Heard Round the World Day," celebrating King George's failed attempt to disarm American colonists (which did not work out so well for him, if you recall). Despots have always tried to disarm those who opposed them, for their own benefit. The British got away with it in India, Hitler did it in Germany, and on and on it goes.
Of course, not everyone is disarmed. The dictator du jour makes sure his supports are armed. Right now, the Venezuelan dictator, Maduro, is busy disarming citizens and arming some 400,000 of his supporters in his new militia, to protect Venezuela from "imperialism".
Ordinary citizens cannot own firearms there, which is probably why that country's murder rate makes Chicago's pale by comparison. If you own or want to start a new brown shirt factory this may be an opportunity for you – deja vu all over again.
Tonight, the NRA Annual Meeting in Atlanta, Georgia will kick off with the National Friends of the NRA Dinner. This is always a great event that features things that most of us can only dream about, but are still fun to see up close.
Over the next three days, I expect 70,000 plus of the faithful to make their annual pilgrimage to see the sights and rub shoulders with their like-minded brothers and sisters. They will come from near and far. The main attraction is President Donald Trump's address at the NRA-ILA Leadership Forum on Friday.
Last year, President Trump received his first major endorsement from the NRA at the Annual Meeting. President Trump will be the first President to speak since Ronald Regan in 1983. I remember the main stream media scoffing at the NRA endorsement.
Today, they are still licking their wounds. It is a good thing they have forked tongues, that way they can cover two wounds in one lick.
The exhibit hall will be packed with the latest in firearms, optics, holsters, gadgets and gizmos of every shape, size and description. When most people leave the exhibit, they are salivating like one of Pavlov's dogs, myself included. Ahh, to win the lottery!
Thanks for being a member.
To keep up with current legislation, please click here.
Please remember: when you click on a particular bill, it will take you directly to the State of Illinois General Assembly website. The ISRA has no control over the ilga.gov website.
Upcoming Events:
For more information, visit www.isra.org!
Sunday, April 30, 2017:
Combat/3G League Orientation
Tuesday, May 2 & 9, 2017:
ISRA Tuesday Night Irregular Rifle League
Wednesday, May 3 & 10, 2017:
ISRA Benchrest League
F Class League
Saturday, May 6, 2017:
Range Work Day
ISRA Marksmanship League
Sunday, May 7, 2017:
American Legion Team Match #2
Combat Pistol League/3 Gun/CCW Scenario
ISRA IDPA Local Club Match
ISRA Black Powder League
Thursday, May 11, 2017:
ISRA Smallbore League
F Class Rimfire League
Saturday, May 13, 2017:
Woolard Brothers Highpower Rifle Tournament
Saturday, May 13 & 14, 2017:
NRA Pistol Instructor Course
Check out ISRA's website. Tell us what you think!
Follow the ISRA on Twitter and Facebook.
Give the gift of an ISRA membership. Not an ISRA Member? Join Today!