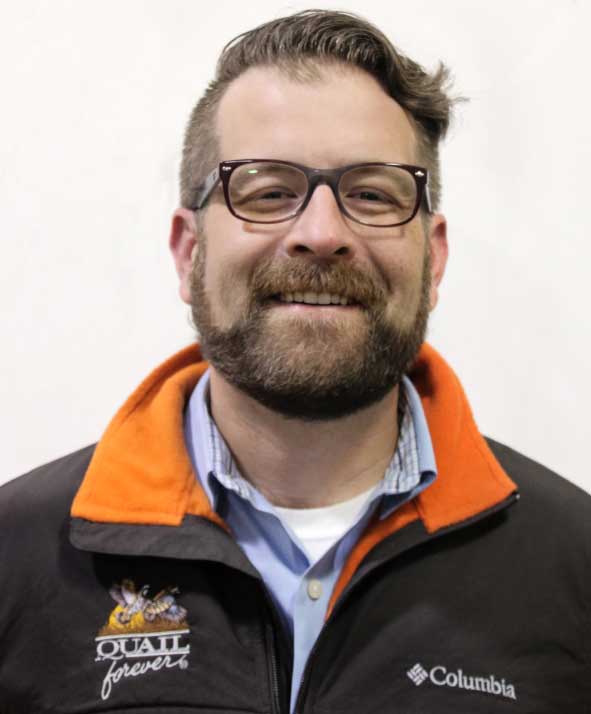 ST. PAUL, Minn. -(Ammoland.com)- Pheasants Forever & Quail Forever is pleased to announce Chris Kalis as the organization's new Director of Corporate Partnerships, a position based at the nonprofit's headquarters in Saint Paul, Minnesota.
In his primary role, Kalis will be responsible for creating sponsorship and advertising packages to meet the marketing goals of new and existing corporate partners, while generating revenue for wildlife habitat conservation efforts nationwide.
"Chris brings a sterling professional reputation and innovative partnership ideas to the team. I'm thrilled to see Chris put his talents to work for our habitat mission," explained Bob St. Pierre, Pheasants Forever & Quail Forever's vice president of marketing.
Prior to joining "The Habitat Organization," Kalis experienced a very successful 21-year career in sales and marketing with CBS Radio-Minneapolis (WCCO-AM, KMNB and KZJK) in his most recent role as Director of Marketing and Promotions.
Transitioning to his new position with Pheasants Forever & Quail Forever, Kalis brings a wealth of knowledge and experience in partnerships to oversee the organization's 12 national sponsors, countless corporate supporters, and the nation's largest convention dedicated to upland hunting and conservation, National Pheasant Fest & Quail Classic.
"I'm very excited to join this dynamic and hard-working organization and look forward to working closely with our team to create innovative programs, increase benefits for existing sponsors, and engage new partners in conservation," stated Chris Kalis, Pheasants Forever & Quail Forever's director of corporate partnerships. "I am eager to start helping Pheasants Forever & Quail Forever advance its mission for wildlife habitat conservation!"
Kalis resides in Buffalo, Minnesota with his wife, Heather, and their two children, Emma and Mason. Kalis officially started as the organization's Director of Corporate Partnerships on April 10th.
For more information about corporate sponsorship opportunities with the nation's leading upland wildlife habitat conservation group, please contact Chris Kalis at (651) 209-4956 or [email protected]
About Pheasants Forever:
Pheasants Forever, including its quail conservation division, Quail Forever, is the nation's largest nonprofit organization dedicated to upland habitat conservation. Pheasants Forever and Quail Forever have more than 149,000 members and 720 local chapters across the United States and Canada. Chapters are empowered to determine how 100 percent of their locally raised conservation funds are spent; the only national conservation organization that operates through this truly grassroots structure. Since creation in 1982, Pheasants Forever has spent $708 million on 517,000 habitat projects benefiting 15.8 million acres nationwide.