By Mark Walters
Editors Note: AmmoLand News welcomes Mark Walters to our growing list of the best and brightest gun rights commentators, who are watching out for your RKBA.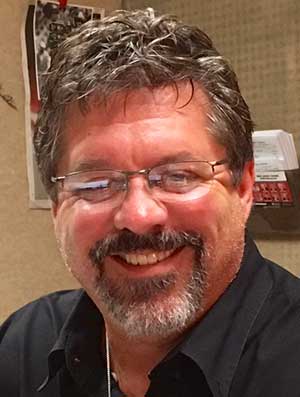 USA – -(Ammoland.com)- First, today is supposed to be a fun day. It's my birthday, and even though I am now old enough to get a discount at Denny's and IHOP, I tried hard not to get agitated today.
That lasted as long as it took me to read the following story on Fox News this morning shortly after waking up and before I had grabbed a cup of coffee: Daily Newspaper Columnist Who Defended NRA Quits After Suspension. The columnist, Stacy Washington is an avid supporter of gun rights and a rare conservative voice in the "mainstream media."
Apparently, her former employer, the St. Louis Post-Dispatch didn't take kindly to her defending the NRA from baseless and over the top attacks from an anti-rights bigot, retired professor (imagine that) named George Kennedy penning in an unpaid column that the NRA (gun owners) are more dangerous than ISIS. Stacy was suspended and immediately resigned. From the Fox News piece this morning:
A conservative columnist who was suspended by the St. Louis Post-Dispatch after she defended the National Rifle Association from comparisons to ISIS fired back with her resignation and a series of targeted tweets. The newspaper on Friday suspended Stacy Washington after a column entitled "Guns and the Media" disputed an anti-NRA article that argued since more Americans die from guns than from ISIS, the Second Amendment advocacy group is the greater danger.
"[W]hen has a member of the NRA ever decapitated, set on fire, tossed from a rooftop or otherwise terrorized another American? The linkage is not only rife with improper context; it is false on its face," Washington wrote in her column, which also decried the lack of conservatives in U.S. newsrooms. "This failure to represent the opposing, especially conservative, view is an increasingly apparent deficit in the news reporting apparatus in our country."
The St. Louis Post-Dispatch asserts that Washington was not suspended for the views expressed in her column, but for failing to disclose her promotional work and professional affiliation with the NRA. Washington has appeared several times as a co-host and commentator on "Cam & Company" on NRA TV and contributed to an NRA documentary in August 2016. However, she has never been paid by the NRA.
Stacy Washington will be joining me on Armed American Radio this Sunday, May 7th 2017 in the first hour from 8:30-9:00 pm ET (5:30-6:00p PT). Grab the USCCA Concealed Carry App on iTunes (Android coming soon) or visit www.armedamericanradio.com to find a station in your city or to listen to the live stream. You won't want to miss this.
Second, if you're a fan of Armed American Radio, you know my thoughts on violent criminals and their demise. I believe that if you attempt to deprive another human being of their right to life, liberty and their pursuit of happiness, you lose your right to all three, instantly. If your death results at the hands of your intended victim, too bad for you. You earned your demise, got what you deserved and I couldn't care less. I'm not concerned with your lot in life, your sorry, pathetic, excuses of eternal victimhood or the fact that you made the conscious decision to become a crackhead. The moment you cross that line, you get what you get, and when I read about it, I refer to the story of your demise as a "happy ending" story. That's right, a happy ending, meaning the good guy prevailed and rebuffed your evil attack. You lost, and that makes me happy. I celebrate the fact that your intended victim survived to live their life and be home with their family where they belong.
A fantastic example of a "happy ending" story unfolded in Arlington, Texas a few days ago. In this case, as in most of these cases of good guys ending the existence of bad guys, the cops usually refer to the good guy as a hero, and the gun-grabbers remain silent. Here's the crib note version of the Texas happy ending from WFAA ABC8:
Lt. Christopher Cook said it all began when Jones walked into the bar, yelling and saying incoherent things. Perez, a manager, tried to calm him down before Jones shot Perez.
Then, a customer at the bar pulled out his handgun and shot and killed Jones. Police have confirmed the customer had a CHL and charges won't be filed against him.
"He made the decision to engage the shooter, fearing there would be other loss of life," said Cook. . Arlington PD says Jones had four weapons — the handgun he used, another loaded handgun in his pocket, as well as two knives. They don't believe he knew Perez, and say he didn't have his CHL.
The bottom line? A law-abiding citizen, in lawful possession of his firearm, stopped what would have been a bloodbath committed by a armed attacker by using his weapon to save lives. The local Texas news is covering it, the national news has given it some coverage and the gang of Bloomberg's Everytown, Moms Demand Action, the Brady Campaign (are they even still around?), Gabby Giffords and any other gun grabber, remain SILENT? Why? Because there is nothing they can say that won't completely expose their hypocrisy and outright lies. To even acknowledge these types of incidents, reveals their real agenda and completely destroys their narrative.
A happy ending indeed!
About Mark Walters
Mark Walters is the host of two nationally syndicated radio broadcasts, Armed American Radio and Armed American Radio's Daily Defense with Mark Walters. He is the Second Amendment Foundations 2015 Gun Rights Defender of the Year award recipient and co-author of two books, Lessons from Armed America with Kathy Jackson (Whitefeather Press) and Lessons from UnArmed America with Rob Pincus (Whitefeather Press)