By Graham Baates
YouTube personality, Graham Baates, gives us a video review of the DoubleStar PhD 1911 Pistol.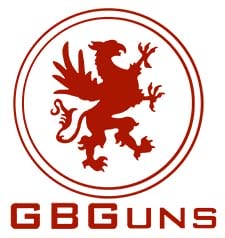 USA – -(Ammoland.com)-  The DoubleStar PhD (Personal Home Defense) is an American-made all-steel 1911. Although it features a match-grade barrel and several other custom-like features it is intended as a fighting gun.
One could argue that with the plethora of home defense firearms available, and considering most people shopping in the PhD's price range of $1,364 MSRP likely own more than one firearm the PhD is a lifestyle choice and the quality and features compliment that.
For a closer look see the tabletop video review above.

DoubleStar PhD 1911 Pistol
3.5-4.5lbs of pressure on the adjustable, crisp single-action trigger is appropriate for someone who knows their way around a gun. Making those shots quicker are Express sights from XS. These sights took some getting used to, but the wide V shape keeps your field of view open for follow-up shots or transitioning to the next target. Other features that subtly make the PhD a smart choice include deep rear slide serrations, a flattened and serrated slide top to reduce glare, and a clever way of providing a front serration without marring up the beautiful lines of John Browning's design.
Considerations for comfort were made as the "Doctor" would expect. The heel has been rounded and bobbed, and a subtle relief cut under the trigger guard. This relief is almost difficult to see with the naked eye, but can certainly be felt as it lets your firing hand grip up higher more comfortably and take full advantage of the Wilson Combat high-ride beavertail grip safety. Combined it makes for a 1911 that doesn't quite feel like a 1911 in the hand. Edges are smoother and the mate more natural.
In a market awash with inexpensive imports, it is nearly refreshing to be reminded of American craftsmanship and the feel of an all-steel gun. Though a 1911 may not be your first choice for home defense, the PhD is hard to put down. Addictive shooting characteristics combined with good looks and American pride might just make this the home defense weapon of choice simply because you kept it near you at all times. See product specifications below as well as a shooting impressions video. For more information visit the DoubleStar website.
DoubleStar PhD 1911 Pistol Specs:
Caliber : .45ACP
Overall Length : 7.375"
Barrel Length : 5"
Barrel Type : Stainless Steel Match
Frame : Cast Steel
Sights : XS Express, Tritium Front
Grips : MagPul MOE
Finish : Manganese Phosphate/Parkerized
Butt : Bobtail
Magazine Capacity : 8 Rounds
Country of Manufacture : United States
Warranty : Limited Lifetime
Shooting Impressions video:
About Graham Baates
"Graham Baates" is a pen name used by a 15-year active Army veteran who spent most of his time in the tactical side of the Intelligence community including tours in Afghanistan and Iraq. Post-Army Graham spent some time in the 3-Gun circuit before becoming a full-time NRA Certified defensive handgun instructor and now works as an industry writer while curating a YouTube channel and blog on the side. Visit Graham on Youtube .