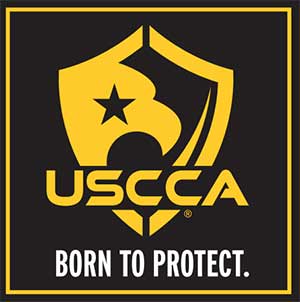 U.S.A. –-(Ammoland.com)- In the aftermath of this past weekend's terrorist attacks in London, some in the national media and anti-Second Amendment community criticized President Donald Trump for rightly observing that they did not immediately spark a renewed debate over gun control because the attackers did not use guns. But Tim Schmidt, President & Founder of the U.S. Concealed Carry Association, said today that the President's observation was the correct one and that the recent terrorist attacks in London, Paris and elsewhere SHOULD bring the issue of failed gun control laws to the forefront including the inability of citizens in many countries to adequately protect themselves.
Both Paris and London have some of the most restrictive gun laws in the world and media outlets reported that some in London had to resort to throwing bottles and chairs at the attacking terrorists in a desperate effort to protect themselves. In London, even many police officers are not allowed to carry a firearm which led to one officer reportedly fighting the three attackers with nothing more than a baton Saturday night. In March, an unarmed London police officer was killed when he tried to prevent a terrorist from gaining access to the Parliament building.
"With terrorist attacks on the rise and threats from ISIS more present than ever, the question everyone should be asking is why isn't the national media making failed gun control laws a centerpiece of this debate," Schmidt said. "While the heroism of the London police to eventually kill these terrorists should be commended we shouldn't ignore the reality that London and Paris are soft targets because citizens aren't allowed to protect themselves. These attacks should spark a serious debate on guns and the importance of allowing Americans to defend themselves and those around them."
The U.S. Concealed Carry Association (USCCA) provides education, training and self-defense insurance to responsible American gun owners. Headquartered in West Bend, WI, the USCCA is the largest and fastest-growing association whose sole focus is the responsibly armed American.
About the USCCA:
The U.S. Concealed Carry Association (USCCA) is the first and largest, member-owned association designed to educate, train and insure responsibly armed Americans. USCCA members receive access to a wealth of industry information and insurance protection through its SelfDefense SHIELD program. The USCCA also provides expert advice, product information and the latest news centered around the concealed carry lifestyle via email, social media, Concealed Carry Magazine and their nationally syndicated radio program, Armed American Radio.
For more information, visit: www.USConcealedCarry.com.