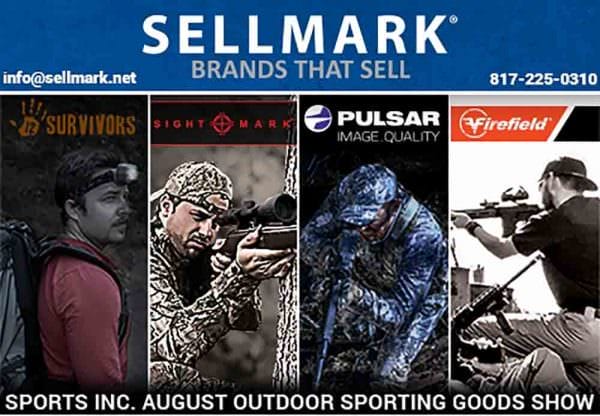 MANSFIELD, TEXAS –-(Ammoland.com)- Sellmark Corporation is proud to announce participation in the upcoming Sports Inc. August Outdoor Sporting Goods Show. Sellmark brands 12 Survivors, Firefield, Pulsar and Sightmark will be displaying their full lineup of optics and outdoor products at the show. The Sports Inc. August Outdoor Sporting Goods Show will be held August 10-12, 2017 at the Memphis Cook Convention Center in Memphis, TN.
Founded in 1965 in Montana, Sports Inc. has grown into a nationwide network of stores involved in all facets of the sporting goods industry. Today, Sports Inc. is the most diverse and largest sporting goods buying group based on their number of independently owned retailers and store locations.
If you plan to attend the Sports Inc. August Outdoor Sporting Goods Show, please take the opportunity to stop by and visit with our knowledgeable staff and learn more about Sellmark products designed to enhance your outdoor experiences and shooting proficiency.
About Sellmark
Sellmark is dedicated producing industry-leading outdoor lifestyle products and brands and continues to grow market share in more than 50 countries, including many quality retailers in every state across the U.S. To date, Sellmark products and brands have been sold in more than 5,000 locations around the world. Sellmark "Brands that Sell" include Sightmark, Firefield, 12 Survivors and Southern Crossbow.