Original story by Earl Dodds
Editors Note; We came across this story while doing some research for a back packing trip to the Big Creek ID area and being fans of the Ruger brand, we are sharing this short story by retired Idaho Ranger Earl Dodds. This is one of a series of short stories in a biography published by the Forest Service and embedded below the article. Lots of adventure and well worth reading.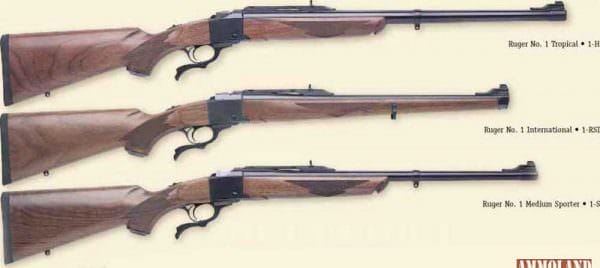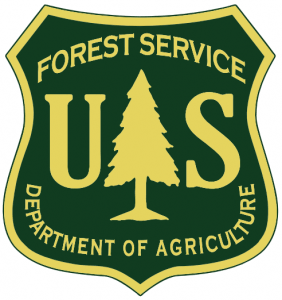 Idaho – -(Ammoland.com)- In 1994 I received an inquiry from Carol Furey-Werhan who was doing research for a book she was planning to write about the life of Frances Zaunmiller Wisner, one of the more colorful residents living along the Salmon River in the extreme northern part of the Big Creek Ranger District.
Carol wanted to know if I knew any interesting little stories or tales that she could use in her book. I told her the following account of Frances' husband, Vern, and his dealing with the Ruger Arms Company that I had picked up during my tenure as ranger in the Salmon River backcountry. She thought that this was exactly the type of tale that would go well in her book and asked me to make a written account and send it to her. And this I did, and as the write-up was intended to be a minor part of the book and the book would provide the necessary background and introduction, I did not include this in my write-up.
Carol Furey-Werhan pretty much rewrote the little story using her own words and included it as a minor part of her book. Now that I would like to add this story to my memories as a stand-alone document, I recognize that it needs an introduction. Also, I want to add a little in the way of a postscript and "The Rest of the Story."
Introduction:
Campbell's Ferry is located on the Main Salmon River approximately 46 miles upstream from Riggins, Idaho, the nearest town. This is a remote area with no roads. The usual access is by trail, boat, or airplane, using a short, extremely challenging airstrip on the property. This section of the Salmon River is classified as "Wild" and is part of the Wild and Scenic River System. Campbell's Ferry is surrounded by the huge Frank Church-River of No Return Wilderness, one of the largest wilderness areas in the U.S. The property has a colorful past dating back to the turn of the 20th century when a ferry was established at this location to aid in transporting miners across the Salmon River during the Thunder Mountain Gold Rush. Campbell's Ferry is listed on the National Register of Historic Places. More detailed information is available in the book, "Haven in the Wilderness, The Story of Frances Zaunmiller Wisner," by Carol Furey-Werhan and on the Internet at www.campbellsferry.com.
For those who might not know much about the Salmon River, I want to provide a little more briefing. Although entirely Idaho's river in that from its source in the Sawtooth Mountains to its mouth on the Snake River in Hells Canyon, the river is entirely within the state; this waterway is truly a national treasure. It is often said that it is the longest stream in the U.S. that is entirely within one state. It is completely free-flowing in that there are no dams or other man-made obstructions. Sections of the river are paralleled by U.S. highways, while other sections can be accessed by low-standard roads and pack trails. There are sizable sections that have no roads or trails. Whitewater rafting and kayaking are popular on the main stem and several of the larger tributaries, and considered to be world class. Power boating (jet boating) is permitted and popular on the main stem.
The entire Salmon River country is recognized among hunters and fishermen for its outstanding fishery and big game herds. In many ways, it is an outdoor recreation paradise and a national treasure.
Vern Wisner and the Ruger Arms Company
Sometime in the late 1960s, Ruger Arms announced that it would produce a new premier hunting rifle – a single shot rifle that they named Ruger Number One (that is the model number). The company announced that it would produce this rifle in a wide range of calibers which included most of the more popular sizes such as 30-06, 270, 7mm, etc., (these are all fairly modern, high powered cartridges) and the old 45-70. Now the 45-70 is an ancient turnip-thrower dating back to the Spanish-American War and beyond. It shoots a large diameter, heavy, slow-moving bullet that many old timers like, although most gun people consider the 45-70 to be hopelessly outclassed by the more modern calibers.
Well, ole Vern Wisner had one of those old Spanish-American War Springfields in 45-70 that he had used for many years quite effectively. So when he heard that Ruger was going to produce its new Ruger Number One in 45-70, he ordered one.
Shortly thereafter he received notice from Ruger that his order had been accepted but that the demand for the 45-70 was so low that it would be awhile before they made any guns in that caliber as they were tooled up to make more popular guns such as the 270s and the 7mm. Well, this did not sit too well with Vern, but he settled down, somewhat impatiently, to wait for Ruger to make his rifle. This pending event became a daily item of conversation for anyone who happened by the Ferry back in those days.
Months went by and finally he received a letter to the effect that Ruger had decided not to make any rifles in 45-70 as there had not been enough orders for that caliber to justify tooling up for them.
The letter requested that Vern select another more popular caliber as these were better hunting rifles anyway. The letter was signed by Bill Ruger, President, Ruger Arms Co.
Now, this really did upset ole Vern and he caught the next mail plane to town. As soon as he got there (Grangeville), he went to the pay phone outside the hanger building and called Ruger Arms in Southport, Connecticut, and asked to speak to Bill Ruger.
The girl on the other end said, "But sir, Mr. Ruger is the president of this company. Won't you speak to someone else?" Vern said, "Well, I'm the president of my company, too, and I want to talk to the president of your company!"
The conversation went on like this for some time during which Vern apparently convinced the telephone receptionist that he was a genuine Idaho backcountry character.
Finally she said, "Sir, Mr. Ruger is out of the office for lunch right now, but if you will give me your telephone number, I'll have him call you back at about 1 o'clock."
So Vern gave her the number of the pay phone and went back inside the hanger to wait.
While he was in the hanger, he related his experience on the telephone to the people working there.
They all had a little chuckle and then one of them said, "Why, Vern, you just got the classic put-off. None of those secretaries for those big companies ever let just anybody talk to the president. You'll never hear from the outfit again."
But much to everyone's surprise, at the appointed time, the phone rang in the outside booth.
Ole Vern answers and a gruff voice on the other end says, "Does someone here want to speak to Bill Ruger?" Vern says in an equally gruff voice, "Darn right there is! Say, do you make those guns of yours to sell and so people can hunt with them, or do you just talk about them and advertise them in magazines?"
There followed about half-an-hour of bantering during which Mr. Ruger pressed Vern as to why he thought he needed such a big cannon anyway. What did he intend to shoot – elephants? Vern countered with accounts of his hunting experiences in the Salmon River country and how his old 45-70 Springfield was one of the best game-getters in Idaho. Vern painted such a rosy picture that he ended up inviting Mr. Ruger out for a visit and to do a little hunting himself.
William B. Ruger

Well, this must have impressed Mr. Ruger considerably because just before they broke off their conversation, he said, "Mr. Wisner, I personally will see to it that your rifle is shipped today."
So once again, ole Vern settled down at Campbell's Ferry to await the arrival of that much talked-about and sought-after rifle. Only this time, when the mail plane came in a few weeks later, lo and behold, there was a wooden crate addressed to Vern Wisner, Salmon River Air Star Route, from Ruger Arms Co., Southport, Connecticut! Inside was not just a runof-the-mill production line rifle, but a truly fine piece of gunsmithing with an unusually beautiful stock of fiddleback walnut.
A Ruger Number One in 45-70, Serial Number 5, a showpiece!
(Those of us who looked at it with some envy guessed that Bill Ruger must have taken the rifle out of his display case and shipped it off to that old mountaineer out in Idaho who just had to have a 45-70 Ruger rifle.)
If Mr. Ruger's objective in sending this obviously highly-prized rifle to the backcountry of Idaho was to make an old man happy in his last days, he certainly succeeded. Vern was way too old to hunt the steep slopes of the Salmon River. His eyesight had deteriorated to the point that it was doubtful that he could even see the front sight on that rifle. Yet he loved to show it off and tell how accurate it would shoot and how he had called up Ruger Arms and demanded to talk to Bill Ruger, the President of that outfit.
He kept the rifle hanging in the gun rack in the front room of the house at the Ferry. It stood out from the other old, well-used guns on the rack like a jewel in a bunch of cobblestones. After Vern died (March 13, 1974), Frances kept the 45-70 on the rack for a while and I never failed to fondle it on my trips to the Ferry.
Then on one trip, it was missing, and I asked Frances about it. She said, "Well, I caught a river floater trying to break into the house, and I knew he wasn't after me, so I sent it to Grangeville for safe keeping."
The Ruger is now owned and cherished by Zeke West, a boatman who operates out of the Whitewater Ranch, four miles upriver from the Ferry.
Postscript
Although I was content to end this story with the rifle being in the possession of Zeke West at the Whitewater Ranch, Carol Furey-Werhan was not. She wanted to find out just how Bill Ruger was able to ship this rifle on such short notice after the Ruger Company had sent Vern several letters stating that they were not going to produce any rifles in the 45-70 caliber. She told me that she probably made somewhat of a nuisance of herself by calling Ruger Arms on several occasions and requesting to speak to Bill Ruger.
Finally,one of the women in the office, who apparently had been with the company for years and knew a lot about the various personalities there, told her something to this effect;
"Miss Werhan, President Bill Ruger is entirely capable of doing just what you suspect happened. He took that rifle out of the company display case and sent it off to that old codger in the wilds of Idaho who just had to have a 45-70 rifle, but he's never going to admit to having done so."

"Keep in mind that the serial number on this rifle is No 5. That means that it is the fifth Ruger Number One Rifle ever made! It would be interesting to make a visit to the gunsections of Cabela's or the Sportsman's Warehouse and see what the serial numbers are on the Ruger Number One rifles that are currently in stock."
---
Read more of by Earl Dodds' Ranger memoirs in the U.S Forest Service document below:
Tales from the Last of the Big Creek Rangers by Earl Dodds