By Dean Weingarten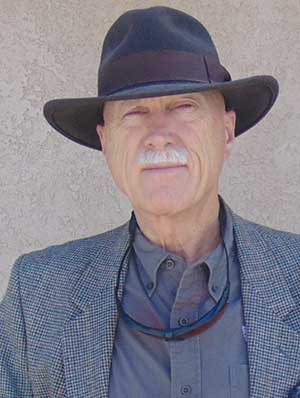 Arizona -(Ammoland.com)- On Sunday morning, July 23, 2017, Roy Eykamp, Jr. invited me to the Quirindi Sporting Clay Target club. The club is located 20 some kilometers out of town on a few acres of a former sheep farm, in New South Wales, Australia.
A small creek meanders through the property.  A combination of flat land for a club house and parking, with surrounding hills and mixed elevation gives an ideal location to configure challenging sporting clays competitions.
I fell in love with the atmosphere and the club from the start. The club house is a former shearing shed.  The exterior is sheet metal, the interior a finely crafted  wood pole framework constructed by hand with adze and saw, about a hundred years ago.
Members of the Club leadership gave me leave to take as many pictures as I wished. There was no hesitation. The club members were friendly, the atmosphere collegial. Everyone was there for a good time, and the feeling was contagious. I instantly felt at home. The gun culture transcends international boundaries.
Safety rules were followed scrupulously. I have seen the same at all gun clubs that I visited in America and in my travels.  Members of the gun culture are serious about following safety rules. Anyone who is not serious is not a member for very long.
This happens without legislation.  It is the same in Arizona as it is in New South Wales. It is caused by physics and human nature. Those in the gun culture know how guns work and what they can do. The requirements to prevent accidents transcend politics. People who join gun clubs are invariably some of the most responsible members of society.
Several dozen men and women participated in the planned event.  The course, as I recall, consisted of six stations, where four clay targets were presented to each participant at four stations, six at one, and three at a rabbit or ferret station to make a total of 25. The targets were highly varied and challenging.
It appeared to me an accomplished game shooter would be doing well to hit over half the targets.  Small groups of shooters went from one station to the next. I followed Roy Eykamp and his group around the course.
Dozens of club members on a Sunday, attending a sporting clays event, would be a good turnout at any comparable town in America. Quirindi has a population of a bit over 3,500.  The total in attendance likely exceeded 50.
Almost all the shotguns I saw were over/under 12 gauge. I saw one single barrel shotgun. The license requirements for pump and semi-auto shotguns are very restrictive in Australia. To be fair, in America, pump shot guns are almost never seen at sporting clays events.
They are legal, easily available, and very popular in America, but the rules of the game favor double barrel guns. In America, semi-autos have a small following for sporting clays. The Quirindi club in Australia allowed for their use, but a special class of license was required. People who registered for the event were required to give their shooting license number.
I was asked what I thought of the shooting prowess of the participants. It was exactly what I expected at a local gun club in America.
To most shooters, the camaraderie and social interaction are every bit as important as the final score. Shooters at clubs have earned each other's trust.
The setting was gorgeous, the participants friendly and polite, the weather perfect, the course challenging. It is hard to imagine a better gun club event.
The gun culture is alive and well in rural Australia. The people there have a great deal in common with those in rural America.
©2017 by Dean Weingarten: Permission to share is granted when this notice is included.
About Dean Weingarten:
Dean Weingarten has been a peace officer, a military officer, was on the University of Wisconsin Pistol Team for four years, and was first certified to teach firearms safety in 1973. He taught the Arizona concealed carry course for fifteen years until the goal of constitutional carry was attained. He has degrees in meteorology and mining engineering, and recently retired from the Department of Defense after a 30 year career in Army Research, Development, Testing, and Evaluation.