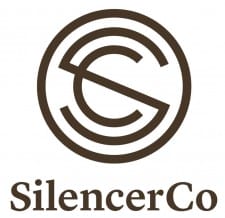 WEST VALLEY CITY, UT –-(Ammoland.com)- To showcase the versatility of their ground-breaking integrally suppressed 9mm pistol -the Maxim 9 -SilencerCo has released a first-person-shooter video portraying realistic self-defense and recreational use scenarios.
Video Link: https://youtu.be/u3Qw4zCy1C0
"We wanted to show the versatility of the Maxim 9 through the eyes of a shooter with scenarios where the user wouldn't have the time or ability to put on hearing protection," said Josh Waldron, CEO and co-founder of SilencerCo.
From its inception, the Maxim 9 was created to give shooters a holster-able pistol that is hearing safe with all types of 9mm ammunition, and more compact and lighter than traditional pistol-plus-silencer combinations. With an MSRP of $1,499, it also retails for less than a quality pistol and silencer combined.
"The goal was to provide a choice for customers when purchasing a firearm between a loud gun and a quiet gun of relatively the same size," Waldron said.

"Additionally, theMaxim 9 is just the beginning as we intend to make more integrally suppressed platforms so that all types of firearms can be more compact and quiet out of the box."The video is unique in both conception and execution. "Everything was filmed with a GoPro from the perspective of the shooter to give an authentic and genuine feel to each situation," said Jace LeRoy, SilencerCo's Videographer.
The Maxim 9 is now available at SilencerCo dealers.
About SilencerCo:
Born and bred in the land of the free, SilencerCo started life when two men in a garage machined, welded, and shaped their dreams into reality. They had one core belief: Guns don't have to be loud. Now in our ninth year of existence, SilencerCo makes more silencers than anyone else in the market and has created the most revolutionary product to hit the market in recent memory -the Maxim 9 integrally suppressed 9mm pistol. We set the bar high for quality and innovation because, in the end, that's all that matters.