Alien Gear Holsters' Sam Hoober ponders whether it's all that important if gun parts are made with metal injection molding.
U.S.A. –-(Ammoland.com)- Read through some forums, gun magazines, comments sections and so on, and something you might come across is complaints of gun parts being "MIM." For those unaware,"MIM" is metal injection molding, a manufacturing process where metal parts are injection molded similarly to a good deal of plastic or other polymer items.
Does it actually matter?
You see, some people believe any component that's made by MIM is cheaper and less strong than a part made by other methods like machining or forging. Such a gun shouldn't be in your concealed carry holster or gun safe, the refrain goes, because it's bad quality!
Is there something to that? A little, but the reality is that the method matters a lot less than people think.
What Is Metal Injection Molding?
Metal injection molding is an industrial process similar to injection molding of polymers. The basic procedure starts with a metal powder, which is combined with a wax or polymer binder to create a feedstock. The powder is then suspended in the liquefied polymer/wax and injected into a mold.
After the injection, the feedstock is sintered (heat and pressure applied to bake off the binder while compacting the metallic powder into a solid mass without melting) and the mold fills with the metal, which becomes a solid mass. It can then be treated like any other metal should annealing, plating, passivating, nitriding or other case hardening be required.
In other words, a great lump of material is injected into a mold, and then heat and pressure is applied until it becomes a solid hunk of material that can then be further treated for use as…whatever. In the case of MIM gun parts, they become gun parts.
Now, why do gunmakers use MIM? Lower costs for high-volume production without much, if any, loss of quality.
What Can Go Wrong With MIM
That said, metal injection molding – like any industrial process – involves a few potential drawbacks. Nothing in this world is free; everything comes with some sort of compromise somewhere.
One area where MIM can go wrong is the molding. Injection molding of any sort requires the mold to be perfect otherwise the enterprise is for naught. Making and fine-tuning molds requires the manufacturer to either hire or set up a tool and die shop on-site, which is time-consuming and expensive.
Then there's the raw materials. If the metal powder is poor quality, the parts are going to be poor quality. Likewise, cast, forged or machined parts made from bad stock will also be poor quality.
Some people opine that the tolerances and clearances between parts are larger in MIM guns than in non-MIM guns. It's true that the finest of dimensions require CNC machining…but it matters less than you think.
By way of analogy, the clearances and tolerances in, say, the engine of a Nissan GT-R are far beyond that of, say, the Ford F-150. The former car's motor is assembled in a hermetically sealed room; the clearances and tolerances are so fine that no two GT-R motors are exactly alike. They even fill the tires with nitrogen instead of air because it's more stable.
However, the F-150 is sold by the millions and is what it is: a blue collarish vehicle – depending on options – that just about anyone can buy and drive and they work just fine. The GT-R, on the other hand, is a masterclass in automotive engineering and manufacturing. It's a work of technical art that can go from 0 to 60 mph in 2.9 seconds…and costs as much as a decent home.
The typical pistol that most people carry is like the Ford. The absolute finest in clearances and tolerances honestly just isn't necessary for the gun to function reliably. If anything, the opposite is true as the smaller the clearance, the easier it is for function to be compromised.
For instance, the M1911 and M1911A1 shook, rattled and rolled more than Sun Records, and people used them to win two world wars.
To sum up, it doesn't actually matter if the garden variety gun uses MIM parts so long as the manufacturer employs good quality controls and the molding was dialed in correctly. If you demand the equivalent of a Ferrari in your concealed carry holster and can spend to get one, then do so! Enjoy. However, if you're carrying the equivalent of the typical commuter car…there are definitely some lemons, but for the most part you're going to be just fine.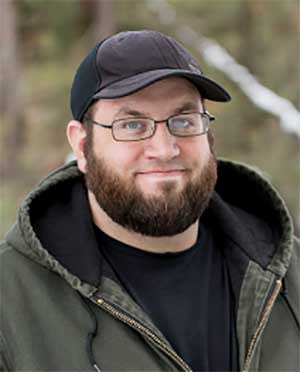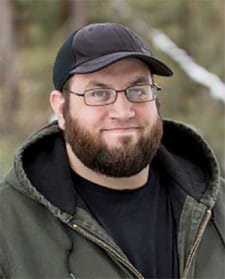 About Sam Hoober:
Sam Hoober is the contributing editor for Alien Gear Holsters and Bigfoot Gun Belts. He also writes for the Daily Caller, USA Carry and The Truth About Guns.