USA – -(Ammoland.com)- "Why in the hell did this guy [pizza employee] have a gun?"
That's the question Temia Hairston is asking in the aftermath of her son, Michael Grace, Jr., being shot and killed while trying to rob a North Carolina Pizza Hut restaurant with his own gun.
While we weren't there, we think we can answer the question pretty definitively for Ms. Hairston; that Pizza Hut employee was carrying a firearm because of people like her son.
Police said Grace Jr. was armed and he along with two other people tried to rob a Pizza Hut in the 3200 block of Freedom Drive. During the incident, an employee fired his own handgun and killed Grace Jr. …
The parents are angry that their son was shot and killed by an employee. They don't believe the full story has been released to the public.
Apparently Ms. Hairston believes there's some kind of conspiracy surrounding the fact that a Pizza Hut employee chose to carry a concealed gun while working in a retail operation that's open late into the night. She can't fathom why someone who's working for a living would violate his employer's policy by packing while on the job.
Hairston thinks there was something more going here. Her son had worked at that particular Pizza Hut in the past and was no doubt a model employee.
She said her son was shot in the head, and she thinks the shooting may have even been personal, citing past conflicts Grace Jr. had had with other employees at the restaurant.

"This wasn't a body shot. This was a head shot. My son was shot in the left side of his head just behind his ear. A head shot is personal," said Hairston.
Besides, no one has the right to use deadly force to defend himself and other innocents during the commission of a crime. We can't have people shooting armed robbers who threaten them. Only police officers should have that right.
"If there was to be a death, it was not the place of the employee at Pizza Hut. That is the place of law enforcement," said Hairston.
Because as we all know, police are always able to be at the scene of every crime, right when they're needed most.
So while Ms. Hairston doesn't condone what her son did, she says the employee who defended himself and his co-workers' lives needs to be held to account for his actions.
Hairston said she thinks the employee who shot her son needs to be in jail, and wants all parties involved in the situation to be honest about what happened.
We couldn't agree more. A little honesty about the death of her son would be a breath of fresh air at this point.
---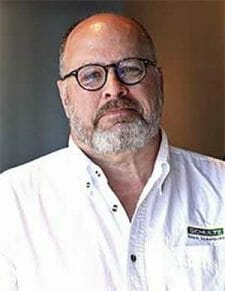 About Dan Zimmerman :
Dan Zimmerman has been shooting all kinds of guns for 25 years and writing about them for the last eight. He's particularly into the shotgun sports, including trap, sporting clays, duck, and pheasant hunting.