Manasquan, NJ -(Ammoland.com)- New and existing subscribers to the AmmoLand Shooting Sports Newswire emails will ALL be eligible to win an awesome retro built Colt style rifle from Brownells, the Retro XBRN177E2 Carbine Rifle in 5.56mm.
One lucky AmmoLand Subscriber will take this historic rifle remake home!
AmmoLand Shooting Sports News and Brownells.com are giving away a limited-edition, 1967-1982 inspired, Retro rifle to one lucky AmmoLand email subscriber and that could be you! The Brownells XBRN177E2 Carbine is an homage to the classic carbine used by US troops in Vietnam.
This cool "assault weapon" (yes it is fully semi automatic) giveaway includes:
Brownells Retro XBRN177E2 Carbine in 5.56mm
Brownells Rifle Parts and Components
Brownells Retro XBRN177E2 Carbine in 5.56mm Specifications
M16A1 Style Lower Receiver with full "magazine fence."
M16A1 Upper Receiver
Matte gray anodizing (not painted)
12.7″ 5.56x45mm NATO Barrel with 1-12 twist & chrome bore
XM177 flash hider with grenade ring (pinned and welded to meet legal length)
Mil-Spec Phosphate/Chrome Bolt Carrier Group
Black CAR buttstock, pistol grip & handguard assembly
Includes 20rd Magazine, GI Operations Manual & Chamber Flag
Read AmmoLand's review of the Brownells Retro Xbrn177E2 Carbine found here.
But you can't win it if you are not in it!
---
Brownells Retro XBRN177E2 Carbine Rifle Giveaway Winner Announced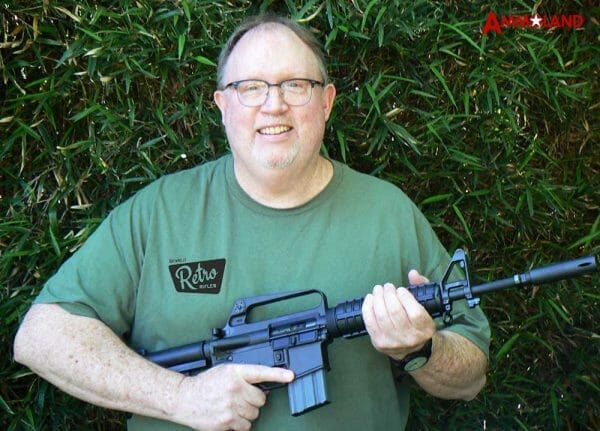 The winner of AmmoLand New's most recent Brownells Retro XBRN177E2 Carbine Rifle Giveaway is AmmoLand reader Kenneth H. of Ohio.. read more.
---
The giveaway entry dates run from March 15th, 2017 to April 30th, 2018 with the winner drawn on May 1st, 2018.
Everyone who signs up, or is an existing active subscriber, to the AmmoLand Shooting Sports News daily & monthly emails are eligible to win.
Eligible Winners, must be 18 years of age, a legal resident of the United States and be lawfully eligible under local, state and federal rules to accept the transfer of firearms through a licensed Federal Firearms License. NOTE: Residents DC, CT, NJ, IL, MD, and NY may not be eligible to win. Take your complaints up with your local anti-gun lawmakers.
No monetary compensation or substitution for ineligible winners. You are just out of luck.
Do you get our daily email? Then you are already entered. Do you need to sign up? Then you can do so at the link/box above: Sign up for AmmoLand in your Inbox!
About Brownells: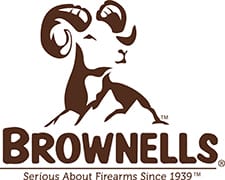 Serious About Firearms Since 1939, Brownells is the world's leading source of guns, gun parts and accessories, ammunition, gunsmithing tools and survival gear. With a large selection of both conventional and hard-to-find items, and an extensive collection of videos, articles, and gun schematics, Brownells is the expert for everything shooting-related. Visit their website.
About AmmoLand.com – Shooting Sports News:
Ammoland.com is the web's leading Shooting Sports News Service for the Ammunition, Firearms, Shooting, Hunting and Conservation communities. AmmoLand has a FREE Shooting Sports News Service that is seen by 10,000's of Ammunition, Shooting and Pro Firearms enthusiast every day. Visit them at www.AmmoLand.com
Don't delay! Be sure and Sign Up before we pick a winner.