YouTube personality, Graham Baates, gives us a video breakdown and review of the Canik TP9 SA Mod 2 from Century Arms.
U.S.A. –-(Ammoland.com)- Canik has done it again.  Yet another variant of the popular TP9 series based on the Walther P99/PPQ design.  Fans have raved about the affordability, reliability, and accuracy of the TP9 series while Century Arms continues to find variants to meet the various demands of the market.
The TP9 SA Mod 2 is one of nine options currently offered by Century Arms and has the lowest MSRP in the lineup of just $399.99.  What sets this variant apart is the decocking lever on the slide.  This model's decocker intended to permit safe disassembly without needing to pull the trigger.  The Mod 2's decocking lever is considerably stiffer than the original to ease the mostly unwarranted concerns of accidentally disabling the gun.  YouTube's Fire Mountain Outdoors made an entertaining video testing this urban legend on the original version.
Another criticism some had of earlier TP9 models was that their recoil assemblies were calibrated for the higher-energy 124gr NATO loads.  This meant the guns would sometimes not run well with softer American 115gr if used in a soft grip.  With this in mind I hit the range with the TP9 SA Mod 2 and a variety of loads ranging from 165gr down to 90gr in aluminum, brass, and steel casings.
Ammunition tested included:
165gr Freedom Munitions HUSH
147 Remington HTP
125gr Hornady HAP Steel Case
124gr Blazer Brass FMJ
124gr Blazer FMJ Aluminum Case
124gr Federal Premium HST
115gr Hornady American Gunner XTP
92.6gr MagTech First Defense SCHP
90gr Winchester Super Clean FMJ
Field accuracy was tested with five shots from seven yards using Nosler 115gr Match.
Range results are in the video below
Now that we know the gun runs, here are the specifications as taken directly from the product web page:
| | | | | |
| --- | --- | --- | --- | --- |
| SKU | | HG4542D-N | | |
| COLOR | | FDE | | |
| UPC | | 787450474758 | | |
| CALIBER | | 9mm Luger | | |
| CAPACITY | | 18+1 rds. | | |
| BARREL | | 4.46" | | |
| OVERALL | | 7.5" | | |
| HEIGHT | | 5.7″ | | |
| WIDTH | | 1.35″ | | |
| WEIGHT | | 1.78 lbs. unloaded | | |
The TP9 SA Mod 2 proved to be plenty reliable, easy to shoot, and more accurate than the shooter.  We know from earlier that Century also stocks tritium night sights for Canik pistols.  Night sights make the TP9 an excellent option for nearly any role.  To get a closer look at the gun and see the construction quality see the tabletop review below.
Tabletop Video Below
Personally, I prefer something smaller to carry but know of folks who carry the TP9.  As a duty gun, range gun, or training tool I think the Canik TP9 SA Mod 2 can easily find a home.
---
About Graham Baates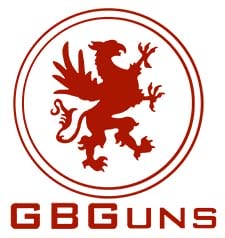 "Graham Baates" is a pen name used by a 15-year active Army veteran who spent most of his time in the tactical side of the Intelligence community including tours in Afghanistan and Iraq. Post-Army Graham spent some time in the 3-Gun circuit before becoming a full-time NRA Certified defensive handgun instructor and now works as an industry writer while curating a YouTube channel on the side. Visit Graham on Youtube .