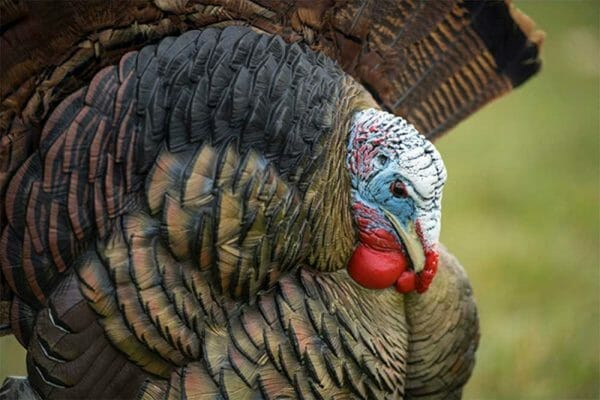 Port Clinton, OH –-(Ammoland.com)- A longbeard approaching in full strut is one of the most exciting and memorable moments a hunter can experience. No matter how many times it happens, even veteran turkey hunters breath heavier and feel their hearts race when a lit-up gobbler waltzes in.
Without question, the wild turkey is one of nature's most regal and beautiful birds, and you'd be hard pressed to find a successful turkey hunter who hasn't had the desire to take their big tom to the taxidermist. But living the hunt over and over again with a full-size mount can present some serious obstacles.
While some hunters enjoy ample space in their homes for a finished mount roughly the size of a kitchen stove, many don't. Plus, the better half may not be thrilled by the prospect of such a magnificent decorative addition hogging up floor space or the better part of a wall. And then there's the minor detail of the taxidermy bill. This conundrum has played out countless times within the walls of turkey hunter's homes across North America, and often leaves the successful hunter feeling less than satisfied when all is said and done.
For these reasons, a lot of turkey tail fans collect dust and become bug-ridden after being pinned half-hazard to garage and shed walls. Similarly, paintbrush beards can end up tucked away in a drawer full of, well, paintbrushes.
Thankfully, the elite turkey hunters at Avian-X realize that this is is no way to treat the significant mementos from a successful hunt. As they so often do when adversity stares them directly in the face, they came up with a clever solution.
The new Avian-X Trophy Tom addresses the primary challenges of space and expense associated with having a bird professionally mounted by a taxidermist. Molded in intricate detail and finished with a striking, true-to-life paint job, the Trophy Tom looks just like the real thing. The one-piece design holds the dried tail fan and the beard from any gobbler and is easily hung on the wall. Better yet, the Trophy Tom takes up little space, extending from the wall only slightly farther than a large, framed print. This means hunters can proudly, beautifully and easily display their trophy gobbler just about anywhere in their home or office.
Avian-X's versatile new Trophy Tom solves all kinds of problems. Sittin' pretty on the wall one day and drawing the ire of dominant gobblers in the field the next, the Trophy Tom serves double-duty as the ultimate portable strutting decoy. The attached carry handle and included collapsible mounting stake make transportation and field use easy. Deploy the Trophy Tom whenever that all-important visual sign of dominance is needed.
Avian-X Trophy Tom
Unmatched realism and detail
Displays turkey beard and fan as a wall mount
Space-saving and money-saving alternative to a full mount
Easy to install with provided instructions
Includes collapsible stake and carry handle for field use
Model #AVX 8021 / UPC #8 10280 08021 6
MSRP: $79.99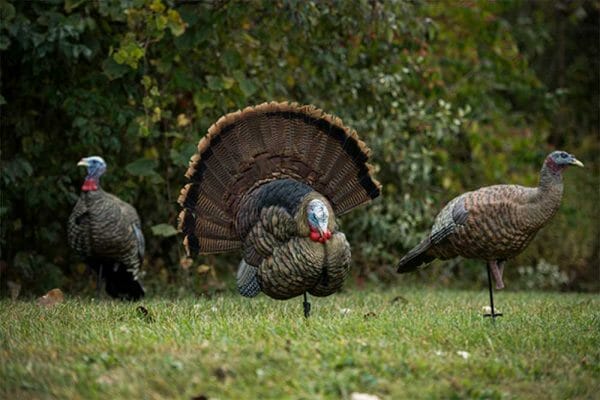 The hunter-preferred Avian-X line of LCD Turkey Decoys is unmatched in realism and durability. These amazingly lifelike decoys have quickly become the standard for turkey hunters who demand the best. With hens, jakes and toms available in seven unique poses and multiple sub-species to choose from, hunters simply won't find a better turkey decoy option. Now, with the addition of the all-new multi-function Trophy Tom, Avian-X has proven, once again, that there's always a better way.
---
About Avian-X
The premier Zink and Avian-X brands offer today's waterfowl and turkey hunters the best and most complete line of highly realistic decoys, beautifully effective calls and other related products that result in increased success and satisfaction afield — whether that means more birds on the ground, or the creation of additional cherished, lifetime memories. At Zink and Avian-X, our goal is to use our team's extensive field knowledge and experience to promote and advance the sports of waterfowling and turkey hunting in a traditional, ethical, responsible, and enjoyable manner. Mediocrity is not an option.