By Matthew D. Cubeiro Attorney, Michel & Associates, P.C.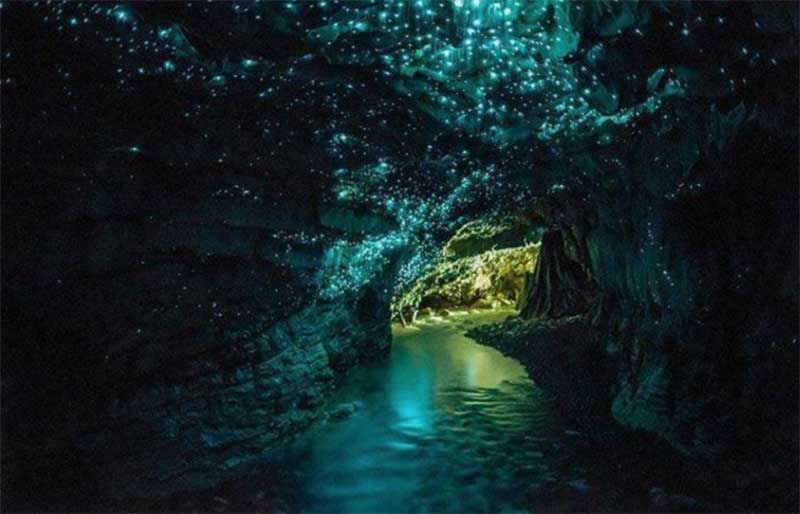 New Zealand – -(Ammoland.com)- Nothing worth doing is ever truly easy, and shooting long distance is no exception. Doing it well requires a high degree of accuracy and precision, both of which require patience and dedication.
Most of my firearm related writings like those I do for CRPA's Firing Line Magazine focus on new case developments, firearm-related legislation, or regulatory enforcement issues. But this time I wanted to do something a bit different. Because every now and then it's good to remind ourselves of what we are fighting for.
An Unexpected Journey
In March 2017, I had the privilege of visiting New Zealand with my wife for an epic 15-day adventure. We rented a car in Auckland, downloaded a few audio books by J.R.R. Tolkein, and started our drive south. Words alone cannot truly describe how magnificent and beautiful this country is. Should you ever get the chance, I highly recommend a day trip to the Waitomo Caves where you can see thousands of glowworms light up the dark like stars in the night sky.
But I digress. During our stay, we visited family on my wife's side who happen to live on the north island. Our conversation eventually turned to my line of work. When it did, they suggested
I visit their friend Dan Hardy, who owns a firearm manufacturing company also located on the north island. Naturally I was intrigued, so we arranged a visit the next day.
Getting there was a bit tricky at first as the facility was intentionally hard to spot. For what appears nothing more than a farmhouse surrounded by trees from the road hides a massive state-of-the-art firearms factory.
Dan Hardy founded Hardy Rifle Engineering in early 2006 while serving in the New Zealand Army as an Armourer / Weapons Engineer (yes, they spell things differently down there). When his service contract ended in 2007, he began working full time as a custom gun maker.
Hardy Rifle Engineering initially made a name for itself in the suppressor market. Unlike the U.S., suppressor use in New Zealand is encouraged and largely unregulated.
Anyone of legal age can walk into any gun store and buy a suppressor in New Zealand, no NFA paperwork, no tax stamp, and best of all, no anti-gun Hollywood hysteria. Shocking, I know.
For the rest of the peasants living in the U.S., its Hardy's carbon fiber wrapped barrels that are making a splash. Using the same carbon fiber found in the spars and spreaders of America's Cup racing boats, he wraps his barrels using a patented Nanotech that spreads all loading and stress over the entire laminate. What do all those fancy words mean? Essentially, the resulting dampening of barrel harmonics leads to an extreme level of shot to shot consistency while simultaneously providing improved heat dissipation coupled with lighter weight over standard metal barrels.
While touring the factory, I knew I had to have one of these guns. I was already in the market for a general-purpose hunting rifle, and what better way than to get a fully custom rifle tailored to my needs.
We discussed options, and I ultimately settled on a 300 Win Mag with a 24" barrel in a Tikka T3x action. The rifle would come complete with a carbon fiber stock and Nightforce optic, both of which would sport a hydrographic dip in a unique bone antler camouflage pattern that Dan himself suggested. I was giddy with anticipation, but there was one thing I had to do first.
Importing a Firearm into the U.S. Sucks
Yes, importing a firearm into the U.S. sucks, even by California's anti-gun standards. In addition to dealing with U.S. Customs, I had to employ the services of a licensed firearms importer willing to assist me with the necessary paperwork, for only they could submit the required ATF Form 6 on my behalf.
Nearly every FFL I contacted, however, flat-out refused to assist or never bothered responding to my inquiries.
It had been months since returning home, and a feeling of despair began to set in. But before giving up completely, I sent out one last call for help to Bill Ortiz, Vice President of Compliance for Turner's Outdoorsman. It was the best decision I could have made.
Bill, with his extensive industry knowledge and network of connections, put me in contact with John Anderson, the import/export manager for Legacy Sports International, Inc., in Reno. John was extremely helpful right off the bat, and I cannot thank him (and Bill) enough for his assistance. All I needed to do was provide a detailed description of the rifle and he sent off the paperwork to ATF for approval. Once approved, I was ready to order the rifle and have Dan start production.
Another wait. This time, however, I knew the rifle was coming. It wasn't long before Dan sent me an email asking if I wanted to see photos of the rifle before it arrived in the U.S. (he didn't want to spoil the surprise). But I had waited long enough, and the photos did not disappoint.
Fully assembled, the rifle tips the scales at 8.1 pounds. To put that in perspective, a magnum caliber T3 Lite weighs just under seven pounds off the shelf—without any optic, rail, or muzzle brake. The extreme lightweight coupled with the power of the 300 Win Mag makes this one very capable hunting rifle. All that needed to happen now was for the rifle to clear customs and be processed by a California licensed dealer. Naturally, I had my local Turner's Outdoorsman do the DROS, and 10 days later, the rifle was on its way to its new home.
There Are Many Like It, But This One Is Mine
Eager to take her out for a spin, I hand loaded some Barnes LRX and got to work testing various loads the next weekend. Was it the tac-driver I expected it to be out of the box? Well . . . no, at least not at first. But I was sure of one thing—my new rifle was not to blame.
A super-lightweight rifle like this is very difficult to shoot well. Unlike heavier rifles which can be extremely forgiving of subtle movement, the lack of weight makes it very difficult to maintain a steady hold. When I did make a mistake, the rifle wasn't afraid to let me know. And as my first belted magnum cartridge, it took me a while to work up a consistent load. Having traveled halfway across the world, I thoroughly cleaned and applied Loctite to the rail screws and re-mounted the optic using my own scope installation kit (complete with torque wrench). Any issues beyond that rested entirely on me.
After experimenting with various loads, I ultimately switched to a lighter weight Barnes TTSX for increased bullet stability. Lastly, I tested various shooting positions and methods for using my bean bag rest until I found what worked. The end results were nothing short of spectacular.
Whether it be navigating the firearm importation process, developing hand loads with consistently low standard deviation, or achieving .25 MOA groupings, anything is possible with a little hard work and dedication. But none of the rewarding experiences such challenges offer would be possible without the right to keep and bear arms. And its rewards like these that make me appreciate what I am fighting for.
I now have a 130 grain, 3700 FPS laser beam ready to put some meat on the table. And while there may be many Tikka actions like it available, it is truly one of a kind. Rick Travis, Executive Director of CRPA, has invited me to join him on a bear hunt later this year, and I intend to hold him to that invitation. Who knows, maybe one day I'll also get the chance to see New Zealand again and try out one of Dan's suppressors.
Special Thanks to the following:
Hardy Rifle Engineering – https://hardyrifleengineering.co.nz/
Turner's Outdoorsman – https://www.turners.com/
Legacy Sports International – https://www.legacysports.com/
Looking for a new barrel for your precision build? Be sure to check out Dan's U.S. distributor at www.allasrifle.com.