U.S.A. –-(Ammoland.com)- America's rifle is loved for its versatility.  The AR platform is one of the most modular options out there thanks largely to an immense after-market industry.  Those looking for more oomph than the standard 5.56mm variety have been gravitating to the AR-10.  The AR-10's larger frame and beefier bolt capacity open up the possibility for a larger variety of calibers.  Thanks to the genius of Genesis Arms, that variety now includes one of the world's most versatile cartridges, 12 gauge.
While the prospects of a 12-gauge AR are exciting, it's certainly far from mainstream.  In the past it was believed that the AR-10 platform was difficult enough to make reliable in its original .308 caliber.  Modern makers like Stag with its 10S and DoubleStar with its 10B have changed that.  With optimism, I slapped the Gen-12 on my DoubleStar lower and before anything else wanted to know does it work?
Range Video:
As with most semi-auto shotguns, light loads are the worst enemy.  As seen in the video above the only loads I found to not run 100% in the Gen-12 were the same loads that not even my VEPR-12 would run.  The folks at Genesis Arms tell me that they can tune the action to run most any load.  The T&E sample I received was set up to a general setting, but they have shooters using these uppers in applications from competition shooting to law enforcement trials and can build your upper to run best with your preferred loads.
Specifications from the product webpage:
7075 Billet Aluminum receiver, hard coat anodized Milspec type III
13" free-float Handguard with MLOK with top picatinny rail, allows the use of red-dot optics,
tactical lights and other accessories
12gauge barrel (18.5") chambered for 2 ¾" and 3" shells finished in black oxide
BCG and barrel extension Black Oxide finish
1 Magazine (5rnds)
I'm sure that some of you have already thought the same question that I had, "Why hasn't this been done before?".  The answer is that it's not easy.  Some real ingenuity has gone into the Gen-12.  What really impressed me was the lack of changes needed to the lower.  The same buffer and spring that runs your .308 will run with the Gen-12.  Genesis Arms does have a "beef up" kit that is recommended for optimal performance.  The kit includes a set of anti-walk pins for the trigger and hammer, a bolt catch, magazine catch, and magazine catch spring.  While not required to run the Gen-12, they do make for an easier transition and still function with .308 magazines and bolts.  For a look at what's different about the parts and how the Gen-12 works see the tabletop video below.
Tabletop Video:
Creating a single-stack magazine for rimmed cartridges is not an easy task.  Add to that the snubby shape of shells meant for tube loading and engineers have a challenge without a lifter to guide the shell like in most shotguns.  Genesis Arms has done it, and found a way to make the magazine fit inside an AR-10 magazine well.  The magazine's dimensions mean that the normal catch ramp had to be foregone.  As a result, Genesis Arms developed a magazine catch that is angled on both sides to make insertion easy.  If you chose to forego the beef-up kit you'll need to press the magazine release to insert a magazine.  It's also worth noting the shape of the upper requires a matching lower.  There is no Mil-Spec for the AR-10 and as a result, not all lowers are the same.
Does the Gen-12 have a purpose?  If you have an AR-10 and want the ability to swap to 12 gauge quickly and easily while maintaining the same manual of arms it does.  It's also an excellent option for those in states where acquiring another firearm is a lot more hassle than acquiring another upper.  I could easily see the Gen-12 providing an advantage for competitive shooters and law enforcement as well.
---
About Graham Baates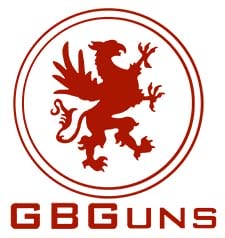 "Graham Baates" is a pen name used by a 15-year active Army veteran who spent most of his time in the tactical side of the Intelligence community including tours in Afghanistan and Iraq. Post-Army Graham spent some time in the local 3-Gun circuit before becoming a full-time NRA Certified defensive handgun instructor and now works as an industry writer while curating a YouTube channel on the side. Visit Graham on Youtube .