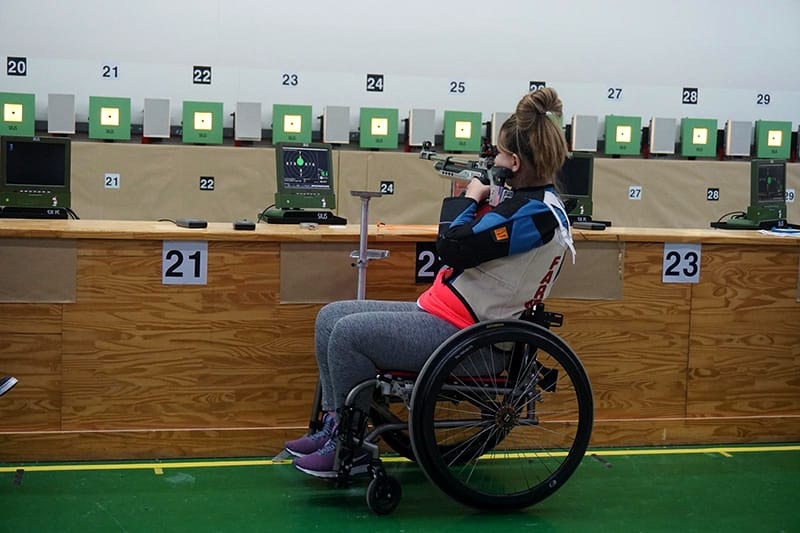 USA – -(AmmoLand.com)- This past May, 225 shooters from 46 different countries gathered in Cheongju, South Korea, to compete in the World Shooting Para Sport (WSPS) Championship. Among them were 10 athletes from the United States, thanks in part to a $30,600 grant awarded to the U.S. Paralympic shooting team by The NRA Foundation.
"With the grant we received, we [were] able to fund these athletes' travel to the World Championships," said National Paralympic Coach Chuck Platt. "We are so thankful for this support, but we are always in need of additional funding to better train and prepare for competition as well as to fund future competitions."
At the WSPS athletes competed not only for medals, but also for quotas to earn spots at the 2019 Parapan American Games in Lima, Peru, and at the 2020 Paralympic games in Tokyo, Japan. A quota functions as an entrance pass; it is the only way for a shooter to participate in these events.
Para shooting sports—for athletes who have physical impairments—include 12 types of events for both men and women using rifles and pistols at ranges from 10, 25, and 50 meters, such as Men's 10m Pistol and Mixed 50m Rifle Prone.
The 2018 U.S. team's ten athletes participated in Men's 10m Pistol, Women's 10m Pistol, Mixed 10m Rifle Standing, Mixed 10m Rifle Prone and Mixed 50m Rifle Prone. While the team did not bring home any medals, it did earn five minimum qualifying scores for the 2020 Paralympics and four quotas for the upcoming Para Pan American games.
Marco DeLaRosa and Shaun Tichenor earned a quota through Men's 10m Air Pistol, and Trish Downing earned one through Women's 10m Air Pistol. The other two quotas came through the efforts of Kevin Nguyen and John Josh in Mixed 50m Rifle Prone.
"My performance wasn't as I wanted," said Marco DeLaRosa. "The competition made me even more motivated. I came back home and worked on my pistols and my process. I noticed that when I follow my process and don't overthink, I shoot very high scores. My goals for the next events are to put all my practice into motion. By doing this, I know I will bring medals back home."
The next major stop for the U.S. team will be the Parapan American Games, where those who qualified will once again have the opportunity to earn a spot in the 2020 Paralympic games. The Parapan American Games, scheduled for next August, will host 256 shooters competing in 15 events. The top two shooters in each event will qualify for the 2020 Paralympic games.
The NRA Foundation takes pride in its work to educate people on firearm safety and to promote the shooting sports. Since 1990 it has granted more than $369 million to qualified programs and organizations in support of that mission. Many of those grants have helped fund shooting sports teams and their participation in competitions, among them this U.S. Paralympic shooting team and its trip to the World Shooting Para Sport Championship.
Learn more about the NRA Foundation grant program at www.nrafoundation.org. Attend a Friends of NRA event near you to help fundraise for these grants. For more information on para shooting sports, visit www.paralymic.org.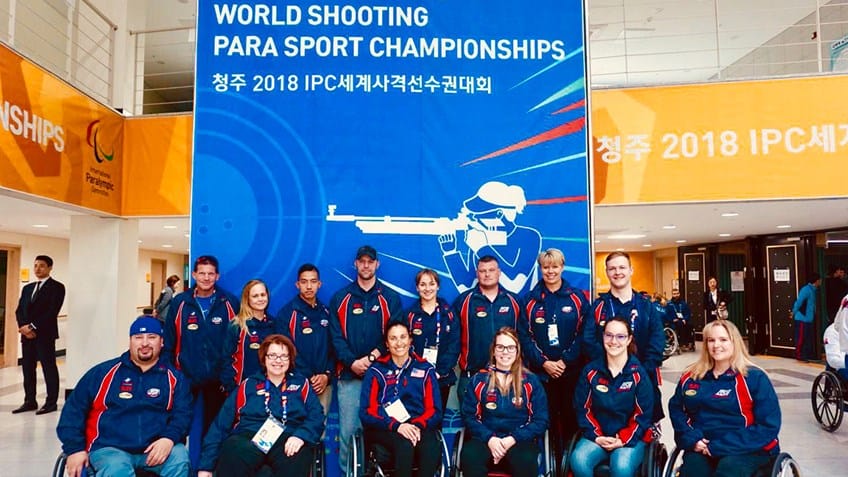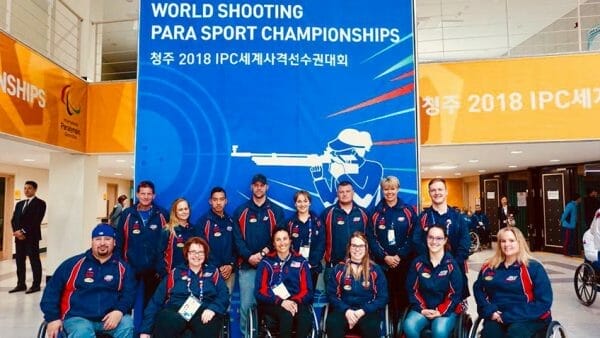 (Images Courtesy/Jessica Delos Reyes of USA Shooting)