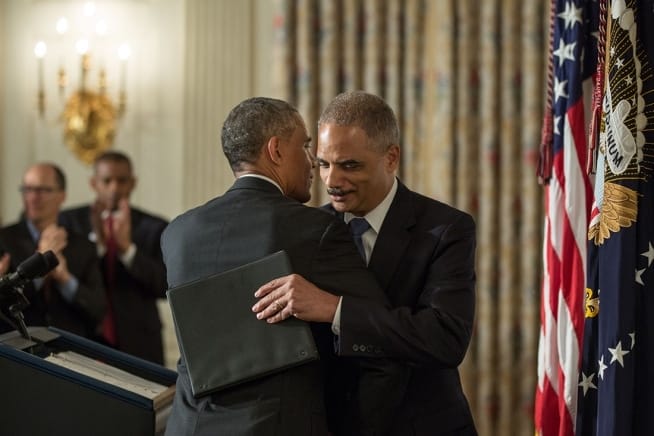 U.S.A. – -(Ammoland.com)- "Unsealed government documents prove federal cover-up in Operation Chokepoint," a featured news release from the Community Financial Services Association of America (CFSA) reveals. "This illegal campaign included threats from senior government officials that agency staff would be fired and bank officials could be subject to criminal prosecution."
The documents from the Advance America et al. v. Federal Deposit Insurance Corp. et al. lawsuit "show that top leadership at the [Federal Deposit Insurance Commission] held strong personal biases and began a ruthless targeted campaign against the small-dollar lending industry [and that] These industries include local small businesses like fireworks and firearms companies…"
It's instructive at this point to review some of the documents, particularly this appendix, and do a "find" search for the term "firearm." We see firearm and ammunition sales listed right alongside Ponzi schemes, pornography, pyramid-type sales and racist materials. We see threats thinly masked as "explaining the nature of discouraged activities and the consequences banks could face for not adhering to the guidance." We see firearms and ammunition merchants categorized as "prohibited businesses" and characterized as "undesirable" and "high risk," and that they "pose 'elevated reputational, and compliance risks' to depository institutions."
And significantly, we see "how a number of firearms merchants – a category identified as 'high risk' by the government – abruptly had their bank accounts frozen or terminated."
Some of us were reporting on this at the time it was happening, and of the Barack Obama administration's financial control axis between Eric Holder's Department of Justice, the Federal Trade Commission and the FDIC.
I noted in 2014 how a bank "stiffing" porn stars was more than happy to service ATF, documenting JP Morgan's Chase Bank being the holder of ATF's credit card account, all the while allowing one of the Fast and Furious decision-makers to "double dip."  And since the government and its banking partners are the ones that brought up porn, it's fair to ask why they didn't cut off services to that ATF inspector arrested for a padded hole in his hotel room door…
Your tax dollars at work…
But gun dealers are the ones posing "elevated reputational risks."
I thought we were done with Chokepoint after the DOJ's promise last year that the "misguided initiative" had been terminated and their pledge that "the Department will not discourage the provision of financial services to lawful industries, including businesses engaged in short-term lending and firearms-related activities."
That's great, but these were illegal acts. Not that Fast and Furious gave us hope that Republicans will ever actually hold Democrats accountable.
It looks like we're just getting started, as more and more institutions find reasons of their own to bank on disarmament. Add to that New York Governor Andrew Cuomo and states joining him are making no secret of the intent behind their lawfare attacks to bankrupt the NRA, and social media companies disallowing, demonetizing and "shadow banning" gun-related business and advocacy accounts.
This is ideological cleansing and economic cleansing. And steps to do what can be done do not give hope that anything will be done.
Case in point is Louisiana Rep. John Kennedy's "No Red and Blue Banks Act," which asks "Should the government award contracts to banks which refuse to lend to certain firearms dealers?" has attracted no cosponsors to date and has a projected "3% chance of being enacted."
Lose the midterms, fellow gun owners, and we ain't seen nothin' yet.
---
About David Codrea: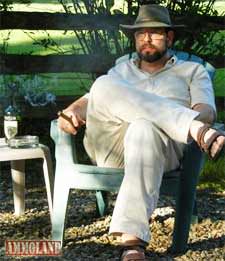 David Codrea is the winner of multiple journalist awards for investigating / defending the RKBA and a long-time gun owner rights advocate who defiantly challenges the folly of citizen disarmament.
In addition to being a field editor/columnist at GUNS Magazine and a contributor to Firearms News, he blogs at "The War on Guns: Notes from the Resistance," and posts on Twitter: @dcodrea and Facebook.