Columbia, SC -(Ammoland.com)- Panteao Productions is happy to announce the formation of the Panteao Sportsman's Club at that Panteao Studios range facility in Swansea, SC.
This is the same facility that Panteao Productions has been filming videos and hosting firearms training classes with the Panteao instructors for the past three years. Now folks in the area have the opportunity to use the range and be a part of the Panteao club.
The facility currently has a 600-yard rifle bay, five 25-yard handgun bays and a 50-yard 360-degree bay. There is much more coming to the facility that will provide even more training options for the members. Not to mention the training classes with Panteao instructors coming in 2019 as well as regularly scheduled SC CWP classes.
The Sportsman's Club offers a discount on yearly memberships to military, law enforcement and first responders. There is also a short term membership available for military personnel that are in the area for only a short period of time.
For more information, visit the Panteao Sportsman's Club website at: www.panteaosportsmansclub.com
Facebook: https://www.facebook.com/panteaosportsmansclub
Instagram: https://www.instagram.com/panteaosportsmansclub
---
About Panteao Productions: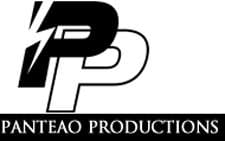 Panteao is a video production company based out of South Carolina. With a team of seasoned crew members with a wealth of experience in filmmaking, Panteao produces the highest quality firearms training videos, survival videos, exercise videos, industrials, commercials, and television shows. For more information about Panteao, visit https://panteao.com/about-us