Idaho -(Ammoland.com)- On 2 April, 2019, Governor Brad Little signed H 206 into law.  The bill restores Constitutional Carry for adults aged 18-20 carrying concealed guns in the incorporated areas of the State of Idaho.
Idaho became a member of the Constitutional Carry club in 2016. Governor "Butch" Otter signed that law on March 26 of that year.
The new law is a small, incremental change that is mostly symbolic. Idaho has been a mostly Constitutional Carry state for most of the last 100 years.  There were restrictions that most people ignored most of the time. The purpose of the restrictions was more symbolic than functional.
The restrictions informed people that infringements on Second Amendment rights were permissible; they loudly said the Bill of Rights was subject to legislative approval.
As more infringements were called for and passed in more legislatures, the resistance by Second Amendment supporters grew and grew. They organized. They formed their own communications networks and their own media. They became a powerful force in most state legislatures.
While the national Second Amendment groups like the NRA and GOA and SAF help pass state legislation, it is state Second Amendment organizations that do the bulk of the work and hold the bulk of the power.
In Idaho, it is, the Idaho Second Amendment Alliance. They were the group that pushed and organized and strategized and voted and lobbied for years to pass Constitutional Carry in 2016. They learned the intricacies of the legislative process  and personal political details they never wanted to know.
Their desire to restore their rights overrode their lack of interest in politics. In politics, it is the people who show up who decide what happens. Idaho Second Amendment Alliance members showed up and made things happen.
Most of what remains of Second Amendment infringements in Idaho are cleanup from the passage of Constitutional Carry in 2016.
Governor Little re-tweeted the NRA tweet to take some credit for signing H206 into law. The bill was massively popular, passing the House 53-14 (3 legislators excused and not voting) and the Senate 28-7.
There is no picture of Governor Little signing the bill, or if their is,  it has not been posted to the  Governor's web page at this time. The signing was done on 2 April.
A picture of Governor Little signing H206 into law would remind people he is fullfilling his pledge to be a strong defender of the 2nd Amendment. From ontheissues.org:
As a lifetime member of the NRA, I am a strong defender of the 2nd Amendment. The 2nd Amendment in Idaho is a sacred trust guaranteed by our Constitution–a fundamental and irrevocable right. Not only are guns vital to our way of life, they are important to our economy.

Source: 2018 Idaho Gubernatorial website BradLittleForIdaho.com , Sep 1, 2017
HB 206 does not affect the existing shall issue concealed carry permit system.
Constitutional Carry is the state of firearms law when the Second Amendment, along with the entire Bill of Rights, was ratified in 1791. At that time, no permits were required for citizens to carry weapons openly or concealed.
---
About Dean Weingarten: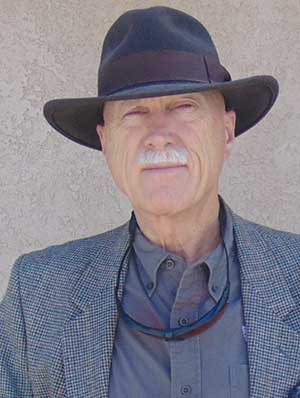 Dean Weingarten has been a peace officer, a military officer, was on the University of Wisconsin Pistol Team for four years, and was first certified to teach firearms safety in 1973. He taught the Arizona concealed carry course for fifteen years until the goal of constitutional carry was attained. He has degrees in meteorology and mining engineering, and recently retired from the Department of Defense after a 30 year career in Army Research, Development, Testing, and Evaluation.