U.S.A. –-(Ammoland.com)- Sturm, Ruger & Company, Inc. (NYSE-RGR) introduces .300 PRC and 6.5 PRC chamberings for the Ruger Precision Rifle.
Built on the magnum caliber platform, the Ruger Precision Rifle in .300 PRC (Precision Rifle Cartridge) harnesses the benefits of a cartridge developed to take advantage of long, heavy-for-caliber bullets capable of delivering the highest levels of accuracy and aerodynamic performance. This rifle features a 26″ heavy-contour barrel (0.875″ at the muzzle) and a Ruger Precision Rifle Magnum Muzzle Brake with a tunable compensator to effectively reduce recoil and muzzle jump.
Built within the envelope of the original short-action Ruger Precision Rifle, the new 6.5 PRC offering provides a compact package designed for a cartridge that allows for superior accuracy, flat trajectory and extended-range performance. With an increase in velocity of over 200 FPS over the immensely popular 6.5 Creedmoor cartridge, the 6.5 PRC has been dubbed its "big brother." This rifle features a 26″ medium-contour barrel (0.75″ at the muzzle) with a factory-installed Ruger Precision Rifle Hybrid Muzzle Brake to effectively reduce recoil while minimizing noise and blast to the sides of the shooter.
Like all Ruger Precision Rifles, these new models feature a highly accurate, free-float, cold hammer-forged barrel manufactured from 4140 chrome-moly steel with 5R rifling for minimum bullet upset. Minimum bore and groove dimensions (air-gauged for process control) and a centralized chamber deliver outstanding accuracy and longevity.
These rifles also feature a hard-coat anodized, free-float handguard configured with Magpul® M-LOK® accessory attachment slots on all four sides for improved scope clearance and easy mounting of M-LOK-compatible rails and accessories. Integral QD sling attachment points eliminate the need for additional adaptors and a flat bottom 1.50″ dovetail is compatible with RRS S.O.A.R. and similar QD systems.
With top-tier accuracy, adjustable ergonomics and rugged reliability, Ruger Precision Rifles chambered in .300 PRC and 6.5 PRC calibers are sure to offer exceptional value for long-range target shooters and big-game hunters.
For more information on the Ruger Precision Rifle, or to learn more about the extensive line of award-winning Ruger firearms, visit Ruger.com or Facebook.com/Ruger. To find accessories for the Ruger Precision Rifle and other Ruger firearms, visit ShopRuger.com or your local independent retailer of Ruger firearms.
---
About Sturm, Ruger & Co., Inc.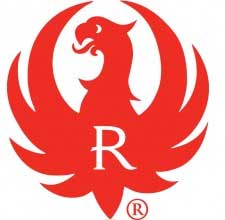 Sturm, Ruger & Co., Inc. is one of the nation's leading manufacturers of rugged, reliable firearms for the commercial sporting market. As a full-line manufacturer of American-made firearms, Ruger offers consumers almost 700 variations of more than 40 product lines. For 70 years, Ruger has been a model of corporate and community responsibility. Our motto, "Arms Makers for Responsible Citizens®," echoes our commitment to these principles as we work hard to deliver quality and innovative firearms.