Opinion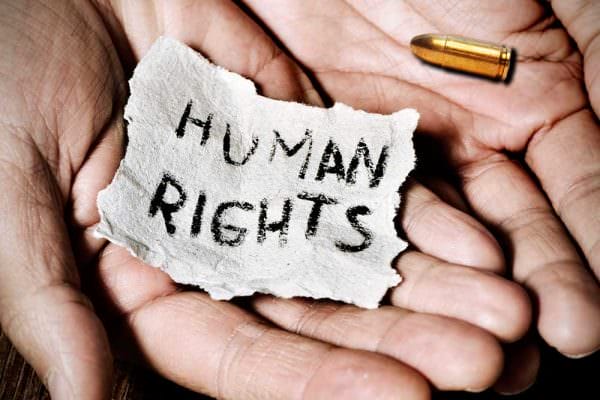 Fayetteville, AR – -(AmmoLand.com)- A coalition of churches calling themselves the New Independent Fundamentalist Baptist Movement held a conference in Orlando, Florida this month that coincided with Pride Week and the third anniversary of the Pulse nightclub shooting. Titled, Make America Straight Again, its purpose was to convince churches to preach against homosexuality and to advocate for the execution of LGBT people.
The idea that consenting adults whose sexual identity or behavior differs from the majority deserve to be killed is shocking to anyone who believes in human rights. One of the lessons that we in the gun community teach whenever asked is that if you mind your own business and if you're not forcing anyone to be involved in that business, you should be left in peace. This principle must be broadly interpreted. It includes possession of AR-15s, the combined consumption of marijuana, Cheetos, and Pink Floyd records, and the sexual activity of same-sex partners. Whether I approve or not, and whether I am unhappy about not being invited or pleased to stay away, isn't relevant to the decision of others to make their own private choices.
Calling for executions of LGBT people is disgusting. But I remain hopeful that Americans on the whole are decent enough never to adopt such a proposal. But one of the participants in the NIFB movement, Tommy McMurtry, raised a particular point that ties in directly to the general subject of interest of this magazine. Informing his audience that Florida is a Stand-Your-Ground state and if violence breaks out during any confrontations between Pride participants and Make America Straight Again attendees, members of his movement can fight back.
In Arkansas, carrying while participating in a demonstration that requires a permit is not legal. I haven't found any such restriction in Florida law, but McMurtry does display a misunderstanding of what Stand Your Ground allows. While the law removes the duty to retreat from a potentially lethal attack, it does not allow people to set the incident in motion. If someone is the antagonist in a fight, that person then does have a duty to attempt a de-escalation and to withdraw if physical force becomes involved. This is the lesson that many learned in elementary school that if you shout threats at a classmate, you don't get to whine when he gives you a bloody nose.
The NIFB is free to believe what they wish. They are even free to say in the abstract what policy choices we ought to adopt. But they are walking close to the line—one side or the other of it—and when they say that LGBT people should be killed and mention of Stand Your Ground while expressing such desires for violence, this is not what their attorneys would like to hear if any incidents arise from their bigotry.
But more broadly, those of us who value gun rights should stand up for our fellow minority groups who aren't forcing the unwilling to join in and against attacks on the same.
As a political matter, I would be embarrassed to say to my fellow citizens that I want them to defend the rights that I exercise while refusing to return the courtesy. This would be morally repugnant as well. And in practical terms, if I want to win over enough people so that support for gun rights is no longer a minority thing, I'll have to be on the side of other people of good will who are working for acceptance of their own favorite set of rights.
---
About Greg Camp
Greg Camp has taught English composition and literature since 1998 and is the author of six books, including a western, The Willing Spirit, and Each One, Teach One, with Ranjit Singh on gun politics in America. His books can be found on Amazon. He tweets @gregcampnc.