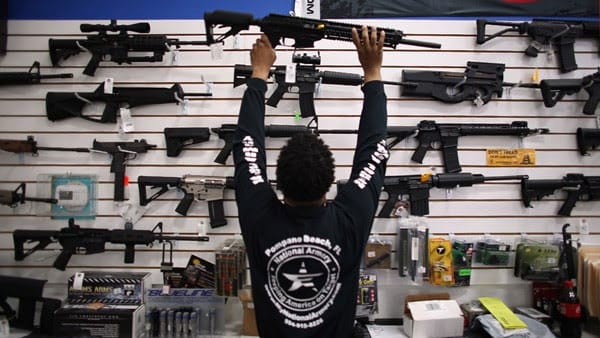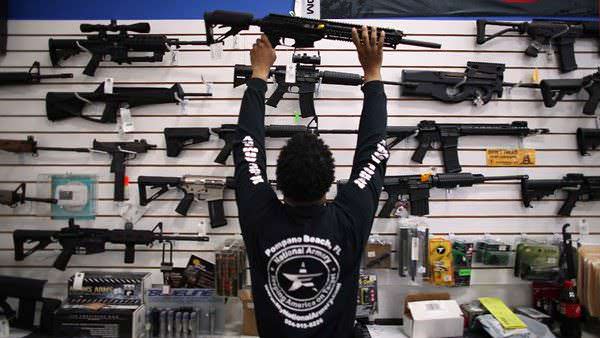 San Francisco/United States – -(AmmoLand.com)- The announcement by the business software company Salesforce that it will no longer allow federally licensed firearms dealers to sell AR-15s or other modern multi-purpose semi-automatic firearms ought to be a wake-up call for all Second Amendment supporters. The threat to our Second Amendment rights from corporate titans just got illustrated very simply, and shows why the fight for our freedoms is now a full-spectrum conflict that we have been ill-prepared to fight.
Now, in some ways, we should have seen this coming, given that the company's CEO called for a ban on AR-15s after Parkland via Twitter. But even he acknowledged the AR-15 is the "most popular rifle in America" in that very tweet. A look at Justice Department statistics shows that rifles of ALL types are used less often in homicides than people's bare hands and feet, and that banning the AR-15 is really just an irrational punishment of millions of people who never shot up a church, school, concert, movie theater, or other public venues. However, that is another topic.
The threat posed by the Salesforce announcement is potentially existential. Businesses need specialized software to operate in today's economy, where online sales can be as important as those from a brick-and-mortar store. Even then, the brick-and-mortar store's cash registers are now, for all intents and purposes, computers. This is why any federally licensed firearms dealer using Salesforce software is in a bind.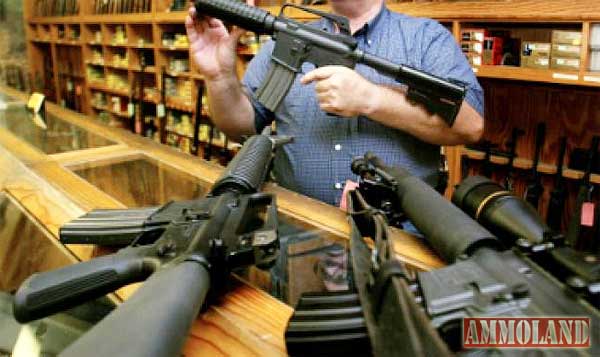 First of all, the software is expensive. It also takes time to learn how to use it effectively. Many FFLs, who are in essence small businesses, are now forced into a difficult choice. They can knuckle under to the demands of a billionaire CEO to accept an anti-Second Amendment policy and avoid a costly switchover in software, or they can switch over the software at a huge expense.
The former choice risks alienating law-abiding gun owners who wish to purchase perfectly legal products. The latter choice could make it harder for the FFL to stay in business. And anti-Second Amendment extremists score a victory against our rights – without any accountability from the public. This doesn't even just apply to FFLs, as there are people who sell gun parts or magazines – neither of which require FFLs to sell under federal law.
That is if FFLs don't try to sue the $120 billion software titan for restraint of trade, but even that becomes a very risky undertaking. Salesforce is a huge company with access to a bevy of lawyers. You can also bet that Michael Bloomberg and other anti-Second Amendment extremists would line up high-powered pro bono help and will seek to tie the case up for years before it even goes to trial, racking up massive legal bills.
In other words, to fight for their right to sell perfectly legal firearms to law-abiding citizens, FFLs would have to risk being bankrupted by legal bills. Especially if Salesforce tries to extract legal fees from those FFLs who dare challenge them on their duplicity.
In essence, Salesforce has done a bait-and-switch on these FFLs. They presented themselves as a company that would be open to all comers in terms of helping a small business grow. Now, they have pulled the rug out from under many small businesses who took the company at its word. This is something any Second Amendment supporter who owns a business should keep in mind.
Those who own businesses or who are starting them can have a particular impact in this case. Contact Salesforce and register your objections in a polite and firm manner. Make it very clear that their anti-Second Amendment policy is not only unfair but raises questions as to whether the company would pull the rug out from under you. Then contact your local chamber of commerce and urge them to pass a resolution condemning these duplicitous business moves by Salesforce.
The corporate gun control threat is now very real. If you don't believe me, just ask your local FFL.
---
About Harold Hutchison
Writer Harold Hutchison has more than a dozen years of experience covering military affairs, international events, U.S. politics and Second Amendment issues. Harold was consulting senior editor at Soldier of Fortune magazine and is the author of the novel Strike Group Reagan. He has also written for the Daily Caller, National Review, Patriot Post, Strategypage.com, and other national websites.