USA – -(AmmoLand.com)- I always assumed my story wasn't worth telling.
I brushed off the question. Providing little detail, saying I fell into it after having an idea for affordable armor and addressing fragmentation concerns with steel-based body armor. That's not a lie, but there's more.
Fast forward to today, July 27th, 2019, seven years since the Armored Republic was born – preparing for a new product launch – I spent some time reflecting on why I have been dismissive of this question.
Honestly, the answer is that the company I created has not become what I want it to be. I realize there's a chance we may never get there. But today it sunk in. We are making a big step today. We are passing a milestone.
I believe we've hit three huge mile markers. Milestones are worthy of sharing, worthy of telling the story of how we got here. More than telling you what has happened, I want to tell you my vision for AR500 Armor. This is just the beginning.
I have shared this story with very few people in my life.
Why AR500 Armor® was born.
I founded the company to solve two huge problems I saw in the industry:
1). Body Armor was wildly expensive.
2). Most Sellers of body armor would refuse to sell to civilians – they would only sell to governments, sworn officers, or serving members of the military, but the few who would sell to civilians required multiple identification credentials.
This was ridiculous. I was not a criminal. I was a free man who wanted to equip and defend myself.
I wanted to drive the armor industry forward by making quality, affordable body armor accessible to every free man in the country.
Body armor is a Tool of Liberty. Your Rights: Given by God, are yours to protect.
The first milestone was passed when we made the $65 Level III plate available to the public in 2012. These two huge problems were solved. We could hardly keep up with the demand. I had to build a team or drown in a sea of demand and opportunity. I brought on key staff, built a team, and made sure we could finish what we started.
The second milestone was passed when the AR Freeman Plate Carrier and armor package was launched in 2018. The AR Freeman is the industry's most affordable rifle rated all-inclusive body armor package. Any free man can afford to protect his rights because of the low price of the AR Freeman.
The third milestone to this vision launches early next week.
Sincerely,
Tyler O'Neal
President & Founder of the AR500 Armor® – Armored Republic
For a glimpse of my day-to-day, follow me on Instagram
We know this is a lot to read. It was a lot to write about. For those who want to hear more of the story, read on below.
---
AR500 Armor®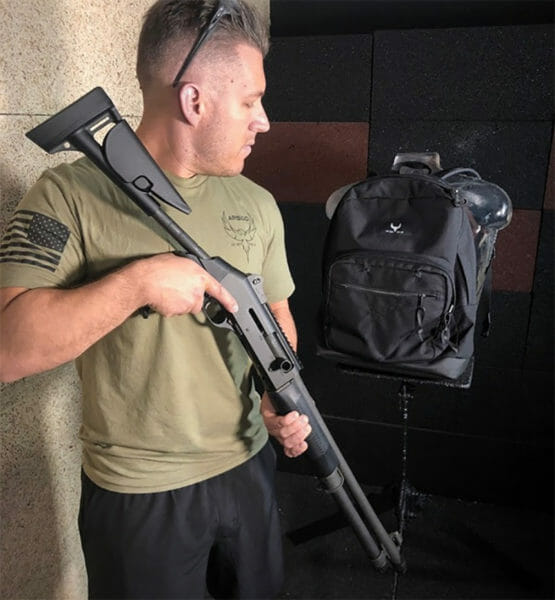 I began researching cost-effective materials for armor construction to create something reliable and affordable. It is no secret metallurgy won my heart.
I quickly discovered why steel armor was a thing of the past.
Front side Fragmentation/Spall.
Fragmentation on steel armor was not properly addressed, and traditional methods were applied such as Nylon wraps (still widely in use on other armor types), and sprayed enamel coatings with little concern to address the issue.
After trial and error, I landed on a combination of modern metallurgy which provided enhanced ballistic protection over previous era's steel, and a polyurea "Build-Up Coating" with the perfect level of elasticity and strength that had the ability to mitigate front side fragmentation to a level that had never been achieved.
This meant that in the event your steel armor took a round, the Build-Up coating would aid in containing the fragmentation from the round within the coating, providing additional safety to the wearer.
I did not want to stop here, I wanted to improve the form and function of armor. I combined our modern ballistic steel and Build-Up coating with an idea for a more functional armor design.
The Advanced Shooters Cut (ASC). The ASC is an asymmetrical shooters cut on the armor designed specifically for right or left-handed wearers. This option is currently available on a majority of our armor, throughout all threat levels.
The benefit of an advanced cut on one side of the armor is improved comfort when shooting your rifle by way of improved stock weld and positioning, with nearly no loss in vital coverage. Shooting a rifle with armor on is different, and more difficult. I wanted to make it easier. I applied for my first patent on our ASC and Build-up Coat. I was granted both patents three years later.
Product Development & Progression:
After the core vision of armor was addressed, I launched our level III ASC 10" x 12" body armor, at a starting price of $65. To this day, we still offer that same level III plate at $65.
I should have realized at the time this was an achievement in of itself based on the level of absurdity at the time with armor prices. Over the years, we've forced the industry to respond – more on this in a moment.
From here, we progressed into a wide realm of products that shaped the Armored Republic and AR500 Armor® into what it is today.
Developing the following:
We first starting manufacturing plate carriers fulfilling shortcomings in the market with our:
Micro – Small frame plate carrier
Guardian – Standard Plate Carrier designed to be worn over existing gear
Concealment – Designed to be concealed
EPC (Emergency Personal Carrier) – Easily donned and affordable
ATLAS – Scalable training and fitness plate carrier.
With our experience here, we dug in and pushed harder into delivering the highest quality plate carrier you can buy for the price. We wanted to build a carrier of such great quality; they would rival carriers' prices tiers above in terms of quality and be virtually indistinguishable. I feel we've accomplished this with our following models.
Testudo – Full-featured and priced right, a base carrier that left you wanting for nothing. 10" x 12" & 11" x 14" armor compatible. Fully adjustable for all sizes.
Veritas – A more streamlined and form-fitted 10" x 12" system designed for modularity and scalability, also adjustable for all sizes.
Invictus – A Jumpable and Quick Detach plate carrier designed and constructed from modern laminates and laser cutting technology with a focus on a minimalist profile without sacrifice to durability or load-bearing capability – while maintaining a lightweight, thin, and a snag-free profile.
And many more additional designs in auxiliary products to include pouches, packs, medical kits, and other armor systems.
Milestone Two of the vision:
The AR Freeman Plate Carrier – finally back to the story of why I founded the company. The progression and lead up is important as it's the path that leads to this milestone. The Freeman plate carrier package with armor is the embodiment of years in the armor and manufacturing industry. A quality, but no excuses plate carrier that is affordable to the masses. To me, this was a milestone. The company had finally achieved creating a rifle rated plate carrier with armor package that was within reach of virtually any budget.
By this time entrants into the industry – the copy cats – has increased beyond count. We believe we have started to successfully create an industry-focused around providing citizens body armor through challenge and development. We believe this is good for the consumer. And we believe through this process; we are being challenged as well, forcing us to continue to lead and thrive. We embrace this challenge and will continue to deliver.
The Team:
While this story is primarily about answering the question of why I founded AR500 Armor®, the vision, and an explanation of our progression to reach our milestones, I want to express my deep gratitude for my team. I am humbled by the amazing people who work with me six days a week. The support system they are to me makes it so that I can serve you. I am blessed to be surrounded by a team of enthusiastic people who share my vision and values and who help me to run hard in turning this vision into a reality.
You:
I am humbled by the feedback and support we receive from you guys. The acceptance of my vision. The realization and participation as a leader protecting your household. Utilizing the tools our craftsmen create to uphold your duty. Without you, we would not exist. We will continue to progress and move forward with our vision, milestone after milestone, challenging the industry to improve.
I am proud to finally share with you some insight into the company vision and our journey. I cannot wait to see what the future holds, and I am excited to cross Milestone number Three.
Milestone Three of the vision: Launching early next week!
Some of the links on this page are affiliate links, meaning at no additional cost to you, Ammoland will earn a commission if you click through and make a purchase.