Vienna, Austria – -(AmmoLand.com)- Ninety years ago today, on July 19, 1929, Gaston Glock was born in Vienna, Austria.
Gaston grew to become a successful businessman and had built a solid career in the injection molding parts business. The company that bears his surname was founded in 1963 and he produced his first military products – knives, grenade cases, and machine gun belt links – in the 1970s.
Mr. Glock's home country announced its search for a new military sidearm in 1980. At that time, Gaston had had absolutely zero experience in producing firearms or their components, let alone designing one from the ground up. Despite this, that's exactly what he did when he was 52. Never let someone tell you an old dog can't learn new tricks.
It turned out that Gaston Glock's expertise with polymers would be of far more value than any knowledge of arms design. His use of polymer construction in the pistol he designed allowed it to be lightweight yet durable and cost-effective to produce.
A patent was filed in April 1981 for what would become known as the Glock 17 semi automatic pistol. By 1982, the Austrian government had chosen its new sidearm. Against all odds, Gaston Glock had beat out SIG Sauer, Heckler & Koch, Beretta, and FN Herstal.
Austria's first military order for what was then known as the Glock P80 was placed in 1983 for 25,000 units. In 1984, the pistol passed the NATO reliability test, which opened the door to other European governments and police agencies to adopt the pistol. In 1986, the company opened a US headquarters in Smyrna, Georgia. From there, the company took off at break-neck speed.
Despite the company's success, Glock's personal life hasn't been all roses and sunshine. In 1999, his tax advisor hired a mercenary to kill Gaston in an effort to cover up his embezzlement from the company. Much to the surprise of the advisor and the mercenary, the 70-year-old Glock managed to fend off his attacker. The two men behind the attack received 17 and 20-year prison sentences.
In 2011, Gaston and his wife of 53 years – Helga – divorced, and the two have been in litigation for the past eight years. That same year, he married Kathrin Tschikof, who is more than 50 years his junior.
Even though there's been some drama both personally and professionally, life has been quite good to the Johnny-come-lately gun designer. Today, the company makes more than two dozen different models and has gone through five generations of changes and improvements. While it's impossible to know how many Americans own Glocks, we do know that an astounding 65% of all local, state, and Federal law enforcement agencies in the US use Glock pistols as their standard sidearm.
Forbes estimates the brand new nonagenarian's net worth to be $1.1 billion. That puts him at number 1,941 out of 2,153 billionaires worldwide. Even though that puts him in the bottom 10% of the world's billionaires, that's still pretty darn good for a guy who started his business in the garage and went on to create one of the most successful handguns of all time.
Happy 90th birthday, Gaston Glock!
---
About Logan Metesh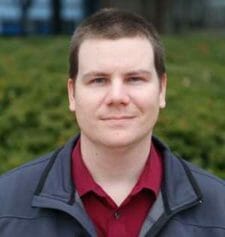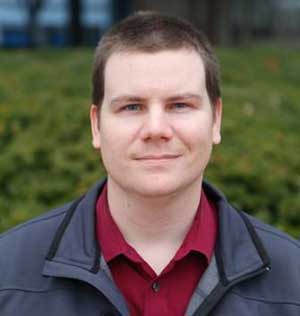 Logan Metesh is a historian with a focus on firearms history and development. He runs High Caliber History LLC and has more than a decade of experience working for the Smithsonian Institution, the National Park Service, and the NRA Museums. His ability to present history and research in an engaging manner has made him a sought after consultant, writer, and museum professional. The ease with which he can recall obscure historical facts and figures makes him very good at Jeopardy!, but exceptionally bad at geometry.