U.S.A. –-(Ammoland.com)- A few years ago we had the chance to test out Diamondback Firearms' DB10 AR-10 in .308 Winchester.  That rifle was and remains available for under $1,000 and shot 5-shot groups of less than one inch.  Until then I didn't know that such performance could be had at such an affordable price.  At the time I couldn't afford to keep the rifle and so with a tear forming in my eye wished it well as the UPS driver hauled it off.  I've since had the pleasure of shooting other AR-10s of similar performance including the exotically designed DoubleStar 10-B and tough Stag Arms 10-S but have never forgotten the bang-for-the-buck factor of the Diamondback rifle.  Fortunately the Diamondback DB10P Pistol is now available offering much of the same build qualities, but in a more compact, more transportable 31.25″ length.
v
Ask around the industry, or even worse local gun shop or range and you're likely to hear that AR10s are finicky, unreliable, and best to be avoided.  In my experience those statements, like most range lore, may have once been based on fact but is now largely incorrect.  Reliable AR10 rifles have become the norm, but pistols maybe not so much.  The challenge with creating a pistol of any rifle caliber is finding the right amount of gas or energy to cycle the action without either constantly short-stroking or over-powering and permitting the gun to beat itself to death in the name of reliability.  This is part of why adjustable gas blocks, buffers, and various buffer springs seem to be everywhere.  Companies love it when we home-build because it takes the burden off them to have a reliable product.  As soon as you modify, change, or mix and match parts none of the manufacturers can really be blamed for reliability.  Maybe the gas port is too big or too small, too close or too far, maybe you're using the wrong type of ammunition or your buffer weight is the problem.  The list of variables is daunting.  When manufacturers don't have an excuse is when the firearms is entirely theirs such as Diamondback Firearms and their DB10P.  How did they build out this pistol?  See the DB10P's specifications below as listed on the product web page.
Caliber: .308 WIN
Finish: Black Anodized Hardcoat
Barrel: Diamondback Barrels 13.5″, Mid-Length, Medium, 4150 CrMov, Black Nitride Finish
Twist Rate: 1:10 RH
Gas System: Mid-Length Gas System
Bolt Carrier Group: AR10 Carrier w/ Multi-Cal DPMS Bolt, High Pressure Firing Pin
Lower Receiver: Forged 7075 T6 Aluminum
Upper Receiver: Flattop Forged 7075 T6 Aluminum, T-Marked
Handguard: 13" M-LOK Rail
Selector: Ambidextrous Safety Selector
Trigger Group: Mil-Spec
Grip: Hexmag Grip
Stabilizer: Shockwave Blade Stabilizer (Author's note: these specifications may be out-dated as my test sample came with a Tailhook brace)
Mag: 20 Round Metal Mag
Weight: 7lbs 11oz.
Overall Length: 31.25"
Muzzle Device: DB Muzzle Brake threaded 5/8 x 24
If you're an amateur gun nerd like I am a bet you're curious how well a 13.5″ barrel might stabilize a bullet that will be leaving the muzzle at a slightly lower velocity than intended.  Logic would imply that if the barrel is shorter the twist rate should increase to make up for the lost time in barrel for the round.  Since AR-10s lack a true mil-spec I was also curious what a mid-length gas system would feel like and if it would cycle with heavy, light, or old loads.  Additionally, the lack of a mil-spec means that each AR10 manufacturer has some freedom in lower design and bolt/carrier design.  This can be problematic when trying to feed from the wide variety of magazines that are available.  To test this we ran loads ranging from 125gr through 175gr in weight from Federal, ICC, Nosler, and TulAmmo for accuracy and tested magazine fit and function with magazines from DURAMAG, HexMag, IMI, MagPul, and ProMag while feeding surplus M80 ball ammunition.  The results can be seen in the video below.
As you saw this pistol preferred 165gr as many AR10s do.  The DB10P's groups were plenty accurate for any pistol need and I'm sure could be better with a better shooter behind the gun or perhaps more magnification.  I wanted to run it simpler, like a pistol would be and am pleased with the results.  Do you have a favorite AR10 pistol?  If so let us know in the comments below.
---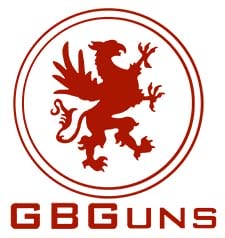 About Graham Baates
"Graham Baates" is a pen name used by a 15-year active Army veteran who spent most of his time in the tactical side of the Intelligence community including tours in Afghanistan and Iraq. Post-Army Graham spent some time in the local 3-Gun circuit before becoming a full-time NRA Certified defensive handgun instructor and now works as an industry writer while curating a YouTube channel on the side. Visit Graham on Youtube .