GRINNELL, Iowa – -(AmmoLand.com)- Firearm industry veterans Pete and Frank Brownell, owners of Brownells, Inc. – an 80-year-old, third-generation internet retailer of firearms, firearm accessories, ammunition and gunsmithing tools – have formed 2nd Adventure Group to accommodate their growing group of businesses.
Under the new ownership structure, Pete and Frank Brownell will serve as co-chairmen of 2nd Adventure Group.
The Brownell's have named Chad Martin Chief Executive Officer of 2nd Adventure Group. Martin was promoted to CEO after having served the company as Chief Financial Officer for 12 years.
The 2nd Adventure Group currently consists of the following shooting industry brands:
---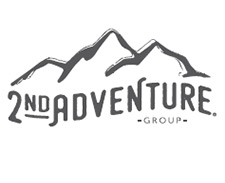 About Second Adventure Group
Founded in 2019, 2nd Adventure Group is holding company owned by Frank and Pete Brownell designed to align brands and channels that empower people to be inspired, educated and outfitted for a lifetime of enjoying the great outdoors and sharing the spirit of adventure. Its brands currently include Brownells, Inc., Crow Shooting Supply, W.L. Baumler Co., Big Springs Range, and AR15.com. For more information, visit www.2ndadventure.com.