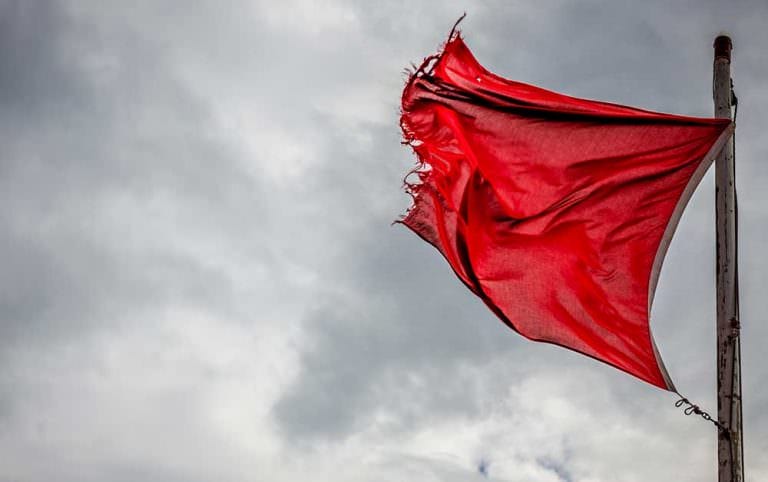 U.S.A. –-(Ammoland.com)- A new email blast from anti-gun billionaire Michael Bloomberg's Everytown for Gun Safety, intercepted by Ammoland, makes it clear the gun prohibition lobbying group wants to see the U.S. House pass a new national red flag law, declaring "We need our U.S. Representatives to keep gun violence prevention as a legislative priority."
Anti-gunners believe they have momentum, declaring last year's passage of H.R. 8 "was just the beginning." H.R. 8 is the federal legislation passed by the House 240-190 last Feb. 27 requiring so-called "universal background checks" for all firearms transactions.
A copy of the message, appearing over the name of Federal Legislative Campaigns Director Sarah Trumble, was obtained Tuesday by AmmoLand. Bloomberg is now running for president.
"That was a major victory for the gun violence prevention movement," the Everytown message stated. "It was the first time either chamber of Congress passed significant gun safety legislation in over 20 years. And they didn't stop there — the House went on to pass multiple lifesaving gun violence prevention bills in 2019; but there is still critical work to be done." (Emphasis in the original message.)
"The House has the opportunity to pass even more gun safety legislation this year, including bills like H.R. 1236: the Extreme Risk Protection Order Act of 2019. It's a bill that empowers law enforcement and family members to intervene at moments of crisis to prevent gun violence before it happens. But that will only happen if our U.S. Reps continue to prioritize gun violence prevention as a top priority."—Everytown for Gun Safety
The email blast came as the Washington Times reported a new record was reached for National Instant Check System (NICS) background checks for 2019. Last year, according to raw data from the FBI, there were 28,369,750 background checks initiated. While that doesn't translate to actual gun sales, it's a good indication about firearms-related activity. During December, there were more than 2.93 million initiated NICS checks, which is second only to the 3.314 million checks initiated in December 2015.
But Everytown's ambitions may run into strong resistance from gun owners, energized to action following months of primary campaigning by more than 20 would-be Democrat presidential nominees, all pushing gun control as part of their individual agendas. Rights activists are not allowing Democrats to forget Beto O'Rourke's late-summer outburst during a debate last year in which he declared, "Hell, yes, we're going to take your AR-15, your AK-47." What continues to hurt the party was the fact that none of O'Rourke's competitors came forward to rebuke the statement, leading Alan Gottlieb, chairman of the Citizens Committee for the Right to Keep and Bear Arms, to label Democrats "the party of gun confiscation."
Quoted by the Washington Times article on background checks, Gottlieb gave credit to Democrat rhetoric about gun control for fueling gun sales in 2019.
"Democrats have been the best gun salesmen of the year," Gottlieb suggested.
The Washington Times referred to a forecast from Small Arms Analytics that estimates 14.4 million firearms will be sold this year. This prediction comes as the 2020 Shooting, Hunting and Outdoor Trade (SHOT) Show is looming later this month in Las Vegas. AmmoLand will be covering that event extensively.
While Everytown would like to see more restrictions on Second Amendment rights, new information from the federal Bureau of Alcohol, Tobacco, Firearms and Explosives quoted by Summit News suggests the gun prohibition group will have a tough time. The new estimate of gun ownership says there are now 422.9 million privately-owned firearms in the U.S.
This includes 17.7 million modern sporting rifles, the routinely mislabeled "semiautomatic assault rifles" demonized by the gun prohibition lobby.
Recently, a year-old report from the Foundation for Economic Education (FEE) that looked at date from the Centers for Disease Control and Prevention and the FBI Uniform Crime Report, resurfaced after being largely ignored to remind the public that rifles of any kind are used in a fraction of all homicides in any given year.
The report stated, "Believe it or not, between 2007 and 2017, nearly 1,700 people were murdered with a knife or sharp object per year. That's almost four times the number of people murdered by an assailant with any sort of rifle."
The conclusion of the FEE report, which was released Jan. 11, 2019 was not what gun grabbers wanted to read: "Banning or confiscating such firearms from the civilian population would likely produce little to no reduction in violent crime rates in America."
That's not going to stop the gun ban lobby, however, which is now cranking up at the state level as legislative sessions start up this month. For example, the Seattle-based—and billionaire-backed—Alliance for Gun Responsibility has announced a rally on the steps of the Washington State capitol building on Monday, Jan. 20. Their agenda has been reported here previously:
Restricting access to high-capacity magazines
Requiring background checks for ammunition sales
Addressing the intersection of alcohol abuse and gun violence
Keeping kids safe from guns where they learn and play
Supporting community-based violence prevention programs
But they will have been beaten to the punch by the Gun Rights Coalition, which has scheduled its annual citizen lobby day on Friday, Jan. 17. The event is headlined "Rally 4 UR Rights, GRC Lobby Day." Details may be seen here. Rights activists in Washington are fired up, despite (or perhaps because of) the recent failed effort to place an initiative before the legislature to repeal gun control Initiative 1639, passed in 2018.
They're hoping to turn disappointment into determination.
Something Gottlieb told the Washington Times appears to be ringing true, not just in Washington, but neighboring Oregon, in Virginia, Florida and other states where the gun control crowd is busy.
"For gun owners," Gottlieb observed, "the election cycle has already started. Their rights have already been under attack, and you are seeing record turnouts at meetings around the country."
RELATED:
Evergreen State CCW Skyrockets as Gun Prohibition Lobby Demands 'Safety Training'
---
About Dave Workman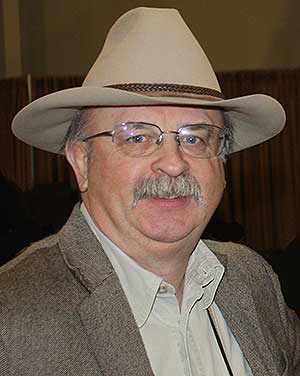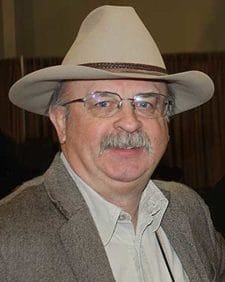 Dave Workman is a senior editor at TheGunMag.com and Liberty Park Press, author of multiple books on the Right to Keep & Bear Arms and formerly an NRA-certified firearms instructor.