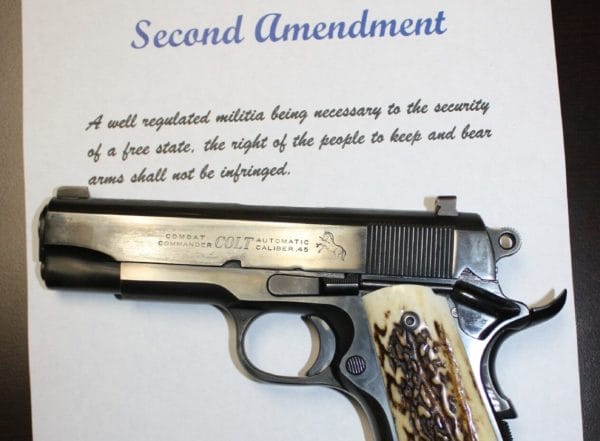 U.S.A. –-(Ammoland.com)- Once again, the U.S. Supreme Court has essentially kicked the proverbial can down the road, not accepting while not rejecting any of ten potential Second Amendment cases that were part of the May 4 "Order List" of cases submitted for possible acceptance.
Since the June 2010 decision (5-4) in McDonald v. City of Chicago, the high court has not issued a ruling on the Second Amendment right to keep and bear arms. And the question remains: Why not?
There have been several good cases presented to the Court for review over the past decade. Several more are now waiting in the wings.
Ten cases, many of which deal with the issue of bearing arms outside the home, were bypassed by the court, meaning they automatically go to another calendar for consideration on the next Supreme Court conference day later this month.
Three cases are supported by the National Rifle Association. Five cases—including one not on Monday's list for consideration, but evidently of enough interest that the Court has asked for a response in Rodriguez v. City of San Jose—involve the Second Amendment Foundation. One of those cases even lists SAF's sister organization, the Citizens Committee for the Right to Keep and Bear Arms, as a plaintiff. Those cases were discussed by Ammoland here.
It is not as though nobody is interested. Writing at the National Review online, frequent AmmoLand News contributor Lawrence G. Keane, senior vice president and general counsel at the National Shooting Sports Foundation, declared, "a Second Amendment day of reckoning may be dawning."
A few paragraphs later, Keane acknowledges, "The Court has shied away from taking challenges to states' attempts to limit the right to keep and bear arms."
The NRA's Institute for Legislative Action published online a lengthy discussion that reflects no small frustration that the Supreme Court has, as once observed by Associate Justice Clarence Thomas in a dissent regarding the court's refusal to hear the case of Peruta v. California three years ago. At that time, Justice Thomas observed that the court's continued avoidance of a gun rights case "reflects a distressing trend: their treatment of the Second Amendment as a disfavored right."
Even Mother Jones, a publication that has not been friendly to the Second Amendment, observed in the aftermath of the Court's ruling to moot the case of New York State Rifle & Pistol Association v. City of New York, "For gun control groups like Everytown for Gun Safety and the Brady Campaign to Prevent Gun Violence, the court's punting of the issue is a victory—for now."
The article noted that one case up for Court consideration is "Gould v. O'Leary, a lawsuit that challenges Massachusetts' concealed carry licensing system."
"If that case, or another one similar to it, does get picked by the Supreme Court," Mother Jones writer Matt Cohen observed, "it could be the Second Amendment doomsday scenario that gun control advocates fear and gun rights activists are hoping for."
Sooner or later, the Supreme Court must hand down another Second Amendment ruling, regardless the potentially unpleasant, if not earth-shattering, consequences for states such as New Jersey, New York, Maryland, Massachusetts, Connecticut and California that have long treated Second Amendment rights as government-regulated privileges.
Rights are rights. Period. And you shouldn't need to provide a "good reason" to the government nor should one be forced to wait weeks, and in some cases months, to exercise those rights whether they are freedom of assembly, freedom of speech and the press, or to keep and bear arms.
Rights are not limited to the interior of one's home or the confines of one's private property. Rights go with you across city, county and state lines.
Writing in the National Review on May 1, Trever Burrus observed, "The Court needs to take a Second Amendment case soon, whether it's one of these cases or another. In the ten years since the Court took a Second Amendment case, the lower courts have floundered to figure out what the decisions in Heller and McDonald mean."
Today, according to the most recent estimate by the Crime Prevention Research Center, more than 18.6 million citizens are licensed to carry. When that many people are presumably carrying firearms all or at least part of the time, questions about the right to bear arms are of intense public interest. For the court to dodge this bullet (no pun intended) repeatedly suggests at least some justices do not want such questions to be answered definitively and finally.
The Court has addressed equally thorny issues regarding rights. It is time, again, say gun rights activists, for the Court to settle questions about the Second Amendment, and do it sooner than later.
RELATED:
Supreme Court Moves 10 Second Amendment Cases to Conference
---
About Dave Workman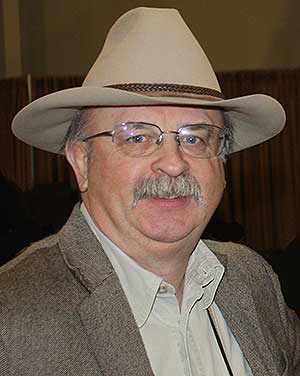 Dave Workman is a senior editor at TheGunMag.com and Liberty Park Press, author of multiple books on the Right to Keep & Bear Arms and formerly an NRA-certified firearms instructor.