Editors Note: The following press release is directly from ATF. Regular readers of AmmoLand News know our stance on the unaccountable Federal Agency: No comment. We invite our readers to leave their hard-hitting insights in the comments below.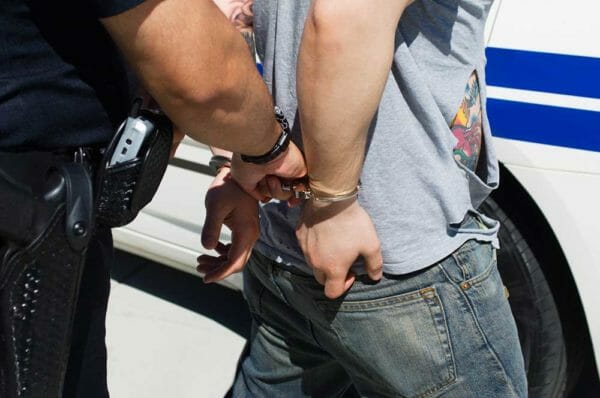 SHREVEPORT, La. – -(Ammoland.com)- United States Attorney Brandon B. Brown announced that Casey Michael Taylor, 35, of Arcadia, Louisiana, has been sentenced by United States District Judge Elizabeth E. Foote for illegal possession of firearms.
Taylor was sentenced to 68 months in prison, followed by 3 years of supervised release.
According to information presented to the court, on February 2, 2021, deputies with the Bienville Parish Sheriff's Office lawfully stopped Taylor's pickup truck in response to a be-on-the-lookout or "BOLO" alert.
Deputies placed Taylor into custody and found inside his truck several loaded handguns, ammunition, methamphetamine, and smoking paraphernalia. Investigators later searched and seized multiple firearms from Taylor's gun safe pursuant to a search warrant. Taylor later admitted that he was addicted to and a daily user of methamphetamine making him prohibited from possessing firearms.
The Bureau of Alcohol, Tobacco, Firearms, and Explosives and Bienville Parish Sheriff's Office investigated this case, and it was prosecuted by Assistant U.S. Attorney Mike Shannon. This case is also part of Project Safe Neighborhoods (PSN), a program bringing together all levels of law enforcement and the communities they serve to reduce violent crime and make our neighborhoods safer for everyone. PSN is part of the Department's renewed focus on targeting violent criminals, directing all U.S. Attorney's Offices to work in partnership with federal, state, local, and tribal law enforcement and the local community to develop effective, locally-based strategies to reduce violent crime. To learn more about Project Safe Neighborhoods, go to www.justice.gov/psn.
---
Bureau of Alcohol, Tobacco, Firearms, and Explosives
ATF is the federal law enforcement agency responsible for investigating violations of the federal firearms and explosives laws and regulations. More information about ATF and its programs can be found at www.atf.gov.