Urge U.S. Senator Bill Hagerty To Stop The Discrimination by Banks Unfairly Targeting the Firearms Industry.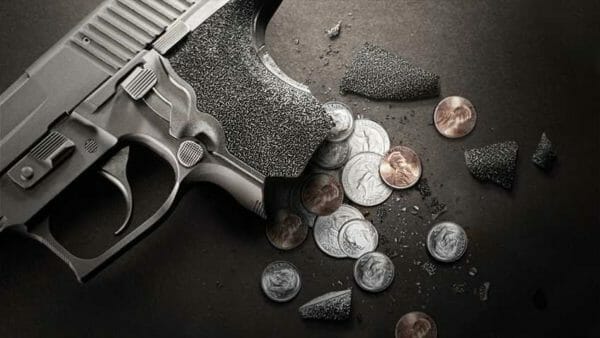 Washington, DC – -(Ammoland.com)- U.S. Senator Bill Hagerty has yet to sign on as a co-sponsor to the Fair Access to Banking Act (S. 563). Call him today and ask that he put a stop to the discrimination by banks targeting our industry.
Many large banks have established discriminatory policies and refused to provide financial services to businesses in the firearm and ammunition industry.
These discriminatory policies affect every business in every sector of our industry. Retailers have been shut out by credit card processors backed by large banks. Manufacturers have been denied services, and in many cases cut off after decades of being a valued customers.
All this is only because they are manufacturing and selling a Constitutionally-protected product to law-abiding customers. The far-left social justice warriors have cheered the banks' discrimination, and have blasted the banks that haven't discriminated.
Our industry needs to show the banks that they can lend to creditworthy businesses in our industry, or they can bend the knee to the woke far left and their social justice warrior allies.
The Fair Access to Banking Act (S. 563 and H.R. 1729) simply says that if large banks have a policy that discriminates against businesses that are lawful and compliant under federal law then those banks will lose their access to essential taxpayer-funded benefits like FDIC insurance, the automated clearinghouse, and the discount window. The bill does NOT force banks to lend to anyone.
Call Senator Hagerty's Washington, D.C. office today at 202-224-4944 and ask him to cosponsor this bill that is vital to the future of our industry and the Second Amendment rights of Tennesseans.
You can also reach his Memphis office at 901-544-4224 or his Nashville office at 615-736-5129.
---
About The National Shooting Sports Foundation
NSSF is the trade association for the firearm industry. Its mission is to promote, protect and preserve hunting and shooting sports. Formed in 1961, NSSF has a membership of thousands of manufacturers, distributors, firearm retailers, shooting ranges, sportsmen's organizations, and publishers nationwide. For more information, visit nssf.org