Firearm Sales Continue to Climb in March 2009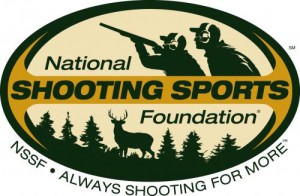 NEWTOWN, Conn. – -(AmmoLand.com)- Firearm sales continued to surge across the country for the fifth straight month, extending a trend that began after the November elections. The increase also follows recent comments by several high-profile members of the Obama administration about re-imposing permanently and expanding the ban on modern sporting rifles.
Data from the FBI's National Instant Criminal Background Check System (NICS) show background checks on the sale of firearms jumped 29.2 percent in March when compared to March 2008 and were up 27.1 percent for the first quarter of 2009 over the same quarter last year.
The increase follows a 23 percent rise in February, a 28 percent rise in January, a 24 percent rise in December and a 42 percent jump in November, when a record 1,529,635 background checks were performed.
FBI background checks are required under federal law for all individuals purchasing firearms from federally licensed retailers. These checks serve as a strong indicator of actual sales.
Correspondingly, ammunition manufacturers are reporting record sales across the country as demand continues to outpace supply.
"Americans concerned about their ability to purchase many types of home defense, hunting and target shooting firearms in the future are continuing to purchase these products in record numbers today," said NSSF President Steve Sanetti. "Along with this strong sales showing, we've also seen increased participation in firearm safety and education programs such as NSSF First Shots."
NICS reported 1,345,096 checks in March, up from 1,040,863 in the same month a year ago.
About:
NSSF, founded in 1961, is the trade association for the firearms, ammunition and recreational shooting sports industry. It promotes the safe ownership and responsible use of products its members make and sell. For more information, visit www.nssf.org.