Otis Technology, Inc. Announces The Partnerships Of New Representative Agencies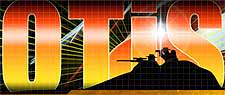 Lyons Falls, NY – -(AmmoLand.com)- Otis Technology, Inc., the leading manufacturer of gun cleaning systems worldwide, announces the partnership of two new Sales Representative Agencies. Ken Jefferies & Associates, (KJA) has partnered with Otis to support the South East region. Sportco Marketing, Inc. has partnered with Otis to support the North East and Northern Central U.S.
KJA, in Raleigh, North Carolina, is a young, but aggressive newcomer for Otis and comes with many years of combined experience. The values and mission statements of KJA align perfectly with those of Otis. Hard work and integrity are the center of our business models.
Sportco, in Worthington, Ohio, has over 30 years of experience with a diverse group of key manufacturers. Sportco focuses on leveraging long-term relationships to promote mutual growth and prosperity. Together, Otis and Sportco will combine their high quality representation with the highest quality of firearm cleaning systems offered in the marketplace today.
Vice President of Sales and Marketing for Otis, Denise Miller says, "We are very excited about the opportunity to continue our customer service commitment through additional rep. groups. KJA and Sportco will be great assets to our team."
The collaboration of KJA and Sportco in addition to Otis' current Sales Representative Agencies will help future growth of Otis products across the U.S. market.
Jeff Robles and Associates, (JRA) as well as the Washmon Sales Group are currently working with Otis to facilitate service and support customers. JRA represents Otis in the North West region and Washmon represents Otis in TALO states. Both JRA and Washmon have built strong relationships for Otis and have done a tremendous job with growth and sustainability of Otis products within their customer base.
The combination of Otis' four Sales Representative Groups will provide stability with current retail partners, as well as sustain and create new relationships to further grow brand awareness.
About:
Otis Breech-to-Muzzle ™ cleaning systems are widely regarded by experts as the most advanced gun cleaning systems on the market today. All Otis' systems offer a lifetime warranty and are made in the U.S.A. Otis stands for Outstanding, Technology, Innovative, and Service. These new Representative Groups, in combination with Otis' current Representative Groups, will accurately portray what Otis stands for.