Sinclair Reloading's Blog The Reloading Press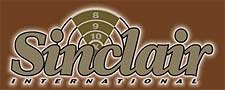 Fort Wayne, IN – -(AmmoLand.com)- Sinclair has added a blog to their online presence called The Reloading Press.
The blog contain content specifically directed towards the Sinclair customer and reloading.
The blog is titled The Reloading Press and you should check it out as we fill it withall kinds of good content on relaoding and hand loading.
About:
Sinclair International is the world's premier supplier of high-quality reloading tools, components and accessories plus unique benchrest shooting supplies. Stocking more than 10,000 items, the company supplies reloaders and precision shooters worldwide. To order, or for more information, call 800-717-8211 or visit sinclairintl.com and mention code HR0309.