Correcting Misconceptions About Modern Sporting Rifles
NSSF Launches National Campaign.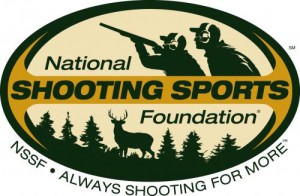 NEWTOWN, Conn. –-(AmmoLand.com)- The National Shooting Sports Foundation has launched a national media campaign designed to correct widespread misperceptions among gun owners and non-gun owners about AR-15-style rifles, also known as modern sporting rifles.
The media campaign illustrates how for more than 100 years rifles used by the military that possess battlefield requirements of accuracy, ruggedness and reliability became, understandably, popular civilian sporting rifles.
The multi-pronged campaign will use print, video and Web-based components to reach as wide an audience as possible, with emphasis placed on educating sportsmen whose preference for traditional-looking firearms can lead them to misunderstand AR-15-platform rifles and to even describe them using terms such as "assault weapon," which inadvertently lends support to those wanting to ban these rifles.
"The best-selling rifles in America today are those based on the AR-15 platform — they are today's modern sporting rifles — yet they remain America's most misunderstood firearm because of confusion caused by their cosmetic features," said Steve Sanetti, NSSF President.

"We want people to understand that these civilian sporting rifles function just like many other sporting rifles, as semi-automatics, firing only one round with each pull of the trigger, and are widely used by hunters and target shooters and for home protection."
Learn more and view NSSF's 60-second TV ad at NSSF.org/MSR.
About NSSF
The National Shooting Sports Foundation is the trade association for the firearms industry. Its mission is to promote, protect and preserve hunting and the shooting sports. Formed in 1961, NSSF has a membership of more than 4,000 manufacturers, distributors, firearms retailers, shooting ranges, sportsmen's organizations and publishers. For more information, log on to www.nssf.org.