CZ Shooter Angus Hobdell Wins Area 2 Single Stack Shooting Match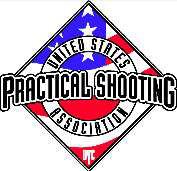 SEDRO-WOOLLEY, Wash. —-(AmmoLand.com)- From start to finish, Angus Hobdell of Team CZ and the CZ Custom Shop led the field in the Single Stack match at the U.S. Practical Shooting Association's Area 2 Regional Handgun Championships to take home the coveted title.
The Single Stack division, so called because the model 1911 pistols used in competition feature magazines which hold just a single column of ammunition, is growing in popularity as more and more competitors opt to shoot the more traditional model pistol. The 1911 is also one of the most popular firearms sold in America.
Hobdell, who lives in Tempe, Ariz., won six of the 11 stages in the match on his way to posting a final score of 1417.6591 match points. Hobdell holds the rank of Master in the Single Stack division but is a Grand Master in the Production division.
"Angus is one of the toughest competitors on the Practical Shooting circuit and is always in the hunt to win whatever match he enters. This Area 2 win is just another milestone in his storied career," said Dave Thomas, executive director of the U.S. Practical Shooting Association.
Rounding out the top five in the Single Stack competition were Tim Milkovich of Glendale, Ariz. who finished more than 102 points behind Hobdell in second place with 1315.3776. Mike Lin of Gilbert, Ariz. took third shooting a score of 1253.4519 while Andrew John of Mesa, Ariz. and Scott Shepherd of Gilbert, Ariz. finished fourth and fifth with 1179.3874 and 1176.8434 respectively.
The match, which was held November 12-15 at the Rio Salado Sportsman's Club in Mesa, Ariz., drew a total of 355 shooters who put a combined 100,000-plus rounds down range competing for regional championship titles in the Open, Limited, Limited-10, Production, Revolver and Single Stack divisions.
The USPSA Area 2 region includes Arizona, California, Colorado, Hawaii and New Mexico
About USPSA:
The United States Practical Shooting Association is a non-profit membership association and the governing body for the sport of Practical Shooting in America. USPSA has nearly 18,000 members and more than 350 affiliated clubs which host weekly matches throughout the country providing recreational shooters with the opportunity to test and refine their shooting skills in a safe, competitive environment. USPSA is also the US Region of the International Practical Shooting Confederation (IPSC), which is comprised of approximately 67 nations. For more information, visit www.uspsa.org.