More Virginia Gun Bills Introduced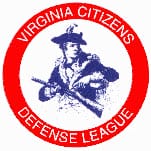 Richmond, VA –-(AmmoLand.com)- As Lobby Day (January 18th) approaches, VCDL is busy preparing to get as much of VCDL's legislative agenda passed as possible.
Of course we can't get anything done without all of you doing your part by attending Lobby Day and sending those emails and making those phone calls to your elected officials in the General Assembly.
Here are more new bills. These were introduced at the end of last week:
VCDL STRONGLY supports the following bills:
HB 171, Delegate Pogge (R – Yorktown), makes it so no person, property owner, tenant, employer, or business entity can prohibit a person from having a firearm locked in or locked to a motor vehicle in a parking lot. It also exempts that person, property owner, tenant, employer, or business entity from any civil action that results from any occurrence of such lawfully stored firearm. The bill exempts schools and company vehicles. VCDL would like to see the school exemption dropped so teachers can leave guns in their vehicles.
SB 79, Senator Reynolds (D – Martinsville), removes the option for localities to fingerprint first-time CHP applicants. This bill was put in for VCDL.
VCDL OPPOSES
SB 89, Senator Stuart (R – Montross), adds a new requirement for someone petitioning to get their right to keep and bear arms restored – the Commonwealth Attorney where the petition is filed will be notified and will be entitled to respond. Is there a problem that requires the Commonwealth to make rights restoration even more complicated?
VCDL STRONGLY OPPOSES
HB 183, Delegate Morrissey (D – RIchmond), a matching bill to SB 70, which allows for expungement of certain convictions, but does not do so in a way that the federal government would likely accept because the expunged data is not really expunged, but is kept for possible reference in the future. Even if the expungements were valid, the bill does not allow the expungement of MISDEMEANOR domestic violence convictions if that conviction bans the possession of a firearm under federal law. Once convicted, you will be forever banned from possessing firearms as there will be no way to get that conviction expunged. The federal misdemeanor domestic violence gun ban is a travesty, is unconstitutional, and Virginia should not be supporting it in any way.
About:
Virginia Citizens Defense League, Inc. (VCDL). VCDL is an all-volunteer, non-partisan grassroots organization dedicated to defending the human rights of all Virginians. The Right to Keep and Bear Arms is a fundamental human right. Visit: www.vcdl.org