Sinclair Reloading 2010 Catalog Available Soon
From the desk of Bill Gravatt, President – Sinclair International, Inc.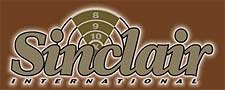 Fort Wayne IN- -(Ammoland.com)- We are in the middle of January and that means another visit to the shooting industry's big show – The SHOT Show. Held in Las Vegas this year, this 4 day event is the industry's showcase of new products for manufacturers, distributors, and dealers.
I will be smack in the middle of it when this letter arrives and will try to post an update one night on the blog about anything new that we see, especially in the reloading arena.
Our new 2010-A Sinclair catalog will be printing soon and you should see it arrive in your mailbox sometime in mid to late February. Showcased in the catalog are a couple of new Hornady products that will be available soon – one is the new Lock-N-Load Auto Charge Powder Dispenser and the other is their Lock-N-Load Sonic Cleaner designed for case cleaning. I was given a prototype Sonic Cleaner a few weeks ago and it promises to be a very handy tool. I was amazed how clean the inside of my dirty cases were. I am still waiting on the arrival of the new Auto Charge Powder Dispenser so I can give it a workout.
Lapua has finally decided to produce some 22-250 Remington brass – this unprimed brass won't be available until later this spring but we wanted to make sure you were aware that it is coming. We have been after them to make this cartridge for a long time. I am sure it will be of the same great quality as all of the other Lapua products.
Another new product offering this year from Lapua will be their 308 Winchester Palma brass with a small primer pocket. There will be a big demand from both 308 shooters and wildcat reloaders. We should see this cartridge arrive in a few months.
I would be remiss in not mentioning two old product names that will be back in the Sinclair catalog. Redfield scopes are being re-introduced into the market by Leupold and Birchwood Casey has brought back the RIG products (RIG grease, RIG-Rags, etc.). Both of these product lines will be welcome additions. I am looking forward to trying out one of the new Redfield 4-12 scopes and also their compact, digital laser rangefinders. We should see these on our shelves shortly.
About:
Sinclair International is the world's premier supplier of high-quality reloading tools, components and accessories plus unique benchrest shooting supplies. Stocking more than 10,000 items, the company supplies reloaders and precision shooters worldwide. To order visit sinclairintl.com and mention code HR0309.