Texas DPS Announces Changes to Concealed Handgun Licensees Renewal Process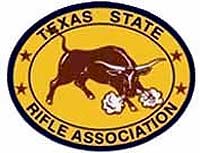 Texas –-(AmmoLand.com)- This is the official bulletin from the Texas Department of Public Safety announcing as of May 1st concealed handgun licensees renewing their CHL will no longer be required to include pictures or finger prints.
www.tsra.com/images/stories/general/chlbulletin04072010.pdf
This is a major step toward further streamlining the licensing process and more changes are in the works.
You'll also read in the bulletin that from April 28-May 3 the FBI will be processing the 484,000 census employees. This could cause a slight slowdown in the current CHL processing time (20-27 days) but the department believes they can overcome even that.
DPS Director Steven McCraw has added new people with new ideas, looking at public safety, customer service, and the best use of technology. Bucket brigade processing is a thing of the past.
Friday, April 9th is the Last Day for Early Voting
The last day for early voting in the Primary Run-Off Elections is tomorrow, Friday, April 9th. Election Day is April 13th. Don't miss out on voting! Low voter turn out is a major concern. Check the voter's guide and the web site at www.tsrapac.com Remember there's a Texas Supreme Court race that will impact us all.
And there are now two special elections of concern. SD 22 which is Central Texas and HD 66 the Richardson/Plano area. Both Special Elections will be held on May 8th and we'll have more information closer to the date.
Sincerely, Alice Tripp
Texas State Rifle Association

About:
The Mission of the Texas State Rifle Association is to protect and defend the inalienable rights of the individual Texan to acquire, possess, transport, carry, transfer ownership and enjoy the right to lawful use of firearms for self preservation, for the defense of family and property and the common defense of the Republic and the individual liberties of the people. Visit: www.TSRA.com