Weatherby PA-459 Shotgun Protect Your Home & Family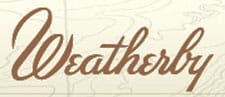 Paso Robles, CA – -(AmmoLand.com)-  One of the fastest growing categories in the firearms business is home defense.
More and more Americans are taking the initiative to protect their home and their families.
As a potential Weatherby customer we want you to be among the first to know about our new PA-459 shotgun for home defense.
Specs:
Comfortable ergonomic buttstock with rubber textured grip areas
Shorter 13 1/2″ length of pull is ideal for quick shoulder mounting and target acquisition
Features 19″ cylinder choke barrel with removable ported choke tube
Mil-spec Picatinney accessory rail with adjustable rear LPA ghost ring sight
Fiber optic blade front sight
Extended slide release for fast handling
Matte black metalwork
Chrome-lined barrel extends useful life
5+1 round capacity (2 3/4″) or 4+1 capacity (3″)
This synthetic pump shotgun is compact in design, easy to use and built for the reliability you want in a threat situation. And, at a price of $469 (MSRP), it's affordable home protection. To learn more about how you can protect your home, click here or visit your Weatherby dealer.
Ed Weatherby
PS: Feel free to forward this article to family or friends who would also want the peace of mind of owning the PA-459.
About:
Founded in 1945, Weatherby, Inc.'s line features the popular Vanguard® and legendary Mark V® rifles, over/under and side-by-side shotguns in the classic Athena® and Orion® lines, semi-auto and pump shotguns, premium ammunition and security/shooting accessories. The company is based in Paso Robles, Calif., and invites all hunters and shooters to visit and join its free online community at www.weatherbynation.com.