Safariland Introduces A Line Of Tactical And Sporting Gun Gear Bags
Dual Rifle Bag Now Offered in New, Flat Dark Earth Brown Color.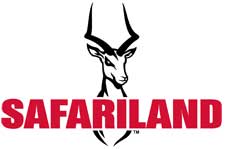 JACKSONVILLE, Florida –-(Ammoland.com)- Safariland, a BAE Systems line of business, introduces a line of four gear bags for long guns and handguns.
The line-up includes Two Dual Rifle Cases, a Dual Handgun Case and a Shooter's Gear Bag. Also included in this line is a Scope Guard for rifles with optics. Constructed of durable ballistic weave pack cloth, these products are designed to meet the needs of sportsmen and the tactical market alike.
"These gun cases and gear bags offer a multitude of features at a great price," stated Scott Carnahan, VP of Category Marketing for Equipment Products.

"Yet to put the Safariland name on them, we had to offer more value than what is currently available. We chose pack cloth for its durability and abrasion resistance, heavy duty zippers for long lasting wear and additional design features to make this line a cut above."
The Model 4552 Dual Rifle Case features a large dual handgun/accessory pouch with individual secured handgun areas, in addition to the two independent long gun cases. Closed-cell foam padding protects the weapons, and a two-inch padded perimeter lip adds extra protection. Inside are assorted accessory pockets, and as an added convenience this case features backpack-style carry straps, which can be tucked away when not in use. Two lengths are available: a 36" version optimized for M4/carbine style weapons; and a 46" version optimized for M1a/AR15/full length bolt-style weapons.
The rectangular Model 4553 Dual Handgun Case is 12" in length to fit up to two six-inch barrel handguns, and features a full wraparound zipper so that the case will lay flat when open. Interior lining features nylon covered closed-cell foam, and there are four outside magazine accessory pouches for incidentals. Wraparound carry handles offer convenient carry.
Full of extra features, the Model 4555 Shooter's Range Bag offers two bags in one. The bag features a removable center carry compartment with zippered, padded side panels for four separate handgun compartments. It has removable, adjustable storage loops for extra magazines and adjustable hook and loop dividers to customize accessory space. The outer bag features a dual zipper opening, a flat side zipper pocket, ID window, and large outside zippered pocket for other accessories. Overall dimensions are 14"X19"X10".
Also part of this collection is the Model 4554 Rifle Scope Guard, also made from durable pack cloth. It features a padded cover to protect the vulnerable optics on a weapon, and includes an adjustable, removable muzzle protector. A web carry handle provides for ease of travel carry.
Available now, these models are offered at the following MSRP:
Model 4552 – 36" $129.00
Model 4552 – 46" $149.00
Model 4553 $ 29.00
Model 4554 $ 29.00
Model 4555 $ 78.00
The Model 4552 Dual Rifle Case will also be available in Flat Dark Earth Brown in mid June, 2010 at the same MSRPs as noted above.
For more information about Safariland gun cases and other products, visit www.safariland.com/dutygear.
About Safariland
Safariland, LLC is a premier provider of law enforcement and security products and services, delivering a full-range of customer-specific solutions. Offering many of the world's most recognizable branded products in the public safety market, Safariland is committed to saving lives. For more information about Safariland and its body armor products, as well as information on the new NIJ-06 standard, please visit www.safariland.com.
For more information about Safariland, please visit www.safariland.com.