Major Victory For Firearms, Ammunition Manufacturers & Wildlife Conservation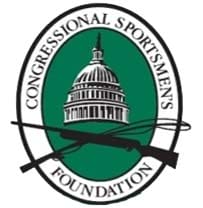 WASHINGTON, DC –-(AmmoLand.com)- The United States House of Representative today passed a major piece of pro-sportsmen legislation to help firearm and ammunition manufacturers to grow business and help strengthen wildlife conservation funding.
H.R. 5552 the "Firearms Excise Tax Improvement Act of 2010" or so-called FAET legislation, sponsored by current Congressional Sportsmen's Caucus (CSC) Member and former Co-Chair, Rep. Ron Kind, co-sponsored by 76 House members including many members of the CSC, and supported by the sportsmen community, was passed overwhelmingly 412-6 this afternoon.
"Today is a major victory for firearms and ammunition manufacturers who will now be treated equally under the U.S. tax code and as a result will be able to reinvest funds into researching and developing new products, purchasing new manufacturing machinery, and creating jobs," said CSF President Jeff Crane. "This legislation will help to continue funding major conservation efforts throughout the nation via the Pittman-Robertson Wildlife Restoration Trust Fund."
Rep. Kind introduced this legislation as a revision of H.R. 510, a bill co-sponsored by CSC Co-Chair Rep. Paul Ryan, which aimed to reverse the current practice that requires firearms and ammunition manufacturers to pay excise taxes more frequently (every two weeks) than other sporting goods industries. This payment schedule forces many manufacturers to borrow money to ensure on-time payment, and industry members spend thousands of man-hours administering the paperwork to successfully complete the payments — monies that are due long before manufacturers are paid by their customers.
"I'm proud to have authored this important legislation to help our firearms manufacturers focus on core business practices over frequent tax payments, better reach sportsmen, ultimately grow their business, and continuously support conservation programs nationwide," said Rep. Kind.
"This legislation harmonizes the tax payment schedule with the other businesses who contribute excise taxes paid into the Pittman-Robertson fund," said Rep. Ryan. "H.R. 5552 will take away this burdensome tax compliance regulation to make sure that firearms and ammunition manufacturers who provide millions of jobs are an integral part of the backbone of conservation funding in America."
This bill addresses concerns about the budgetary implications of the original legislation and explicitly complies with statutory Pay-Go rules and does not add a penny to the deficit or create a new tax while also maintaining the current level of conservation dollars generated by the tax.
"This legislation will strengthen wildlife conservation funding in America by helping manufacturers to grow their businesses," said NSSF Senior Vice President and General Counsel Lawrence G. Keane. "We are thankful for the tremendous support and leadership of Rep. Kind and Rep. Ryan, co-chair of the Congressional Sportsmen's Caucus, for championing this commonsense bill."
The firearm and ammunition excise tax is the major revenue source for funding the Wildlife Restoration Trust Fund also known as the Pittman Robertson Trust Fund. Last year firearm and ammunition manufacturers contributed approximately $450 million dollars to wildlife conservation through excise tax payments.
The CSC made passage of this bill to reform the federal excise tax a legislative priority in the 111th Congress. The effort was supported by a broad coalition of sportsmen and conservation groups, including the Congressional Sportsmen's Foundation (CSF), National Shooting Sports Foundation (NSSF), National Rifle Association (NRA), and Safari Club International (SCI).