S&W's Olhasso Outguns Sig's Cheely for USPSA Area 7 Production Win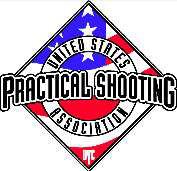 SEDRO-WOOLLEY, Wash. – -(Ammoland.com)- In the battle for corporate shooting team supremacy, Team Smith & Wesson's David Olhasso of Holland, Pa. outgunned Team Sig Sauer's Matthew Cheely of Plymouth, Mich. to take the Production division title at the U.S. Practical Shooting Association's (USPSA) Area 7 Regional Handgun Championship this past weekend at the Pathfinder Fish and Game Club in Fulton, New York.
Cheely moved out in front early in the match with two quick stage wins, and carried the lead through the third stage in the match.
On the fourth, Olhasso closed the gap to within one by winning the stage, but both he and Cheely found themselves trailing Canadian Jean-Philippe Drolet of Quebec who did not win any stages but remained in the top three and within striking distance through the early part of the match.
Cheely quickly regained the lead with a win on the fifth stage of the match that gave him a 10 point advantage over Olhasso. However, Cheely gave up the lead on the following stage as Olhasso picked up 12 points.
Olhasso then built on that lead with a solid stage win that outpaced Cheely by nearly 25 points and gave him a cushion from which he could defend his lead on the final stage of the match.
That cushion proved too large for Cheely who won the final stage of the match but could only close to within 22.7317 points with his final score of 832.4648.
Olhasso's final total of 855.1965 points won him the match, as well as secured corporate bragging rights for the Smith & Wesson executives back in Springfield, Mass.
"This was one of the most important matches of the Area 7 Championship," observed Michael Voigt, USPSA president. "On one level it was a great head-to-head match-up between two excellent and equally skilled Grand Masters, and both Dave and Matt should be recognized for their outstanding performance."

"But on another level, this match represents the growing importance of USPSA competition as a proving ground, and marketing vehicle, for today's firearms makers. We're proud that these two industry icons, Smith & Wesson and Sig Sauer, choose USPSA ranges to showcase their top shooters."
Rounding out the top three in the Production division were Drolet in third with 795.7664, Dennis Beck of Rochester, N.Y. in fourth with 784.5599 and John Murray of Fredericksburg, Va. in fifth shooting 784.4714.
In the women's event, Sharon Bruwell of Duncansville, Pa. won five of eight stages and outpaced her nearest competitor by more than 41 points to win the Lady's Production division title with her final score of 483.9025.
Fred Hummel of Stewartstown, Pa. claimed the Senior Production title shooting a score of 605.4530 while Josh Mann of Chantilly, Va. finished as the top Junior with 523.6960.
Area 7 is one of the eight USPSA shooting regions in the country and is made up of Connecticut, Maine, Massachusetts, New Hampshire, New York, Rhode Island and Vermont. However, the match drew shooters from Florida, Louisiana, Maryland, Missouri, New Jersey, North Carolina, Ohio, Pennsylvania, Virginia and Canada – a testament to the growing popularity of practical shooting.
The next regional match on the USPSA calendar is the 2010 TechWear USA Area 8 Regional Handgun Championships scheduled for August 26 through 29 in Fredericksburg, Va. For more information, visit www.USPSA.org or follow @USPSA_Shooting on Twitter.
About:
USPSA is a non-profit membership association. Most of the more than 15,000 individual members belong to and regularly compete at one of the nearly 400 affiliated clubs and sections (groups of clubs banded together for mutual benefit) located across the United States. USPSA is affiliated with the International Practical Shooting Confederation (I.P.S.C.), which is comprised of approximately 67 nations. USPSA is the American region of IPSC. Visit: www.uspsa.org