Shooter Rachael Heiden – USA Shooting's Athlete of the Month
Support Your Athletes: Vote Now!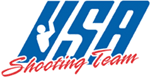 COLORADO SPRINGS, COLO –-(Ammoland.com)- Rachael Heiden is one of the most talented female trap shooters in the USA.
National Coach Bret Erickson was singing her praises as he said, "I'm proud of the hard work she puts in her training, it is reflective of her success on the line. She has vaulted herself into a position to be a top contender for the 2012 games [for Women's Trap]."
In July, Heiden (Clinton, Mich.) not only won the title of National Champion in Women's Trap, but one week later also asserted her dominance on the Junior field as well. Heiden nailed 253 targets in USA Shooting's National Championships, leading the competition by three targets. In the National Junior Olympic Shooting Championships, Heiden's steady aim created a five target gap; she finished with 136 total targets.
Moreover, a few days ago, Heiden's strong shooting helped the Junior Women's Trap team to a team gold medal. In individual competition, Heiden crushed China's Zhu Jingyu with just one target in a shoot-off for the bronze medal.
Not only is this talented athlete an outstanding shooter, but Heiden is also involved in the shooting community. At this year's National Rifle Association (NRA) Show, she served as an "NRA Ambassador," helping to promote shooting sports to youth across America.
For a shooter that moved from Michigan to Texas to take advantage of daily training, Heiden certainly has the hardware to show for the sacrifices she has made on her path to success. Her commitment to furthering the sport of shooting via youth education and outstanding performance on the field make Rachael Heiden the clear choice for USA Shooting's Athlete of the Month. Congratulations Rachael!
Vote for YOUR SHOOTING ATHLETES to win the United States Olympic Committee's Athlete and Team of the Month.
ELEY
is a Proud Sponsor of the USA Shooting Rifle and Pistol Teams: ELEY Limited, manufacturer of the world's most consistently accurate rimfire ammunition, has been the Official Sponsor and Official Supplier of .22 rimfire ammunition of the USA Shooting rifle and pistol teams since 2000. For more information on ELEY and their products, please visit www.eley.co.uk.
Winchester
Winchester Ammunition is a Proud Sponsor of the USA Shooting Shotgun Team: Winchester® Ammunition has been the exclusive ammunition sponsor and supplier of the USAShooting Shotgun Team since 1999. Members of the 2008 shotgun team brought home four medals from Beijing using Winchester AA International Target loads. Winchester is an industry leader in advancing and supporting conservation, hunter education and our country's proud shooting sports heritage. For more information about Winchester and its complete line of products, visit www.winchester.com.
Dallas Safari Club
Dallas Safari Club (DSC) is a proud sponsor of USA Shooting's Junior Team to the World Shooting Championship Team in Munich, Germany. An independent organization since 1982, DSC has become an international leader in conserving wildlife and wilderness lands, educating youth and the general public, and promoting and protecting the rights and interests of hunters worldwide. For more information on DSC visit www.biggame.org.
About USA Shooting:
USA Shooting, a 501c3 non-profit corporation, was chartered by the United States Olympic Committee as the National Governing Body for the sport of shooting in April 1995. USA Shooting's mission is to prepare American athletes to win Olympic medals, promote the shooting sports throughout the U.S. and govern the conduct of international shooting in the country. Check us out on the web at www.usashooting.org and on Twitter at twitter.com/USAShooting.