Comedian Jeff Foxworthy to Headline NSSF's State of the Industry at SHOT Show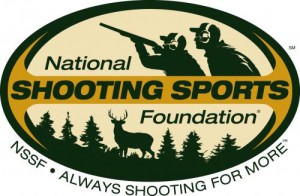 NEWTOWN, Conn –-(Ammoland.com)- Jeff Foxworthy is one of the most respected and successful comedians in the country.
He is the largest selling comedy-recording artist in history, a multiple Grammy Award nominee and best selling author of more than 26 books.
Widely known for his redneck jokes, his act goes well beyond that to explore the humor in everyday family interactions and human nature, a style that has been compared to Mark Twain's.
He will give an exclusive live performance January 18 at the National Shooting Sports Foundation's State of the Industry Dinner and Concert at the Shooting, Hunting and Outdoor Trade (SHOT) Show in Las Vegas, Nev.
Foxworthy is currently hosting the hit show Are Your Smarter Than A 5th Grader, which airs in syndication. Prior to that he executive produced and starred in, Foxworthy's Big Night Out. Foxworthy had also starred in and executive produced the television series, Blue Collar TV, which he created for the WB network. Blue Collar TV came about due to the success of Blue Collar Comedy Tour, The Movie and the concert tour of the same name.
The movie premiered on Comedy Central and was the highest rated movie in the channel's history. To date the movie has sold more than 4 million units. The soundtrack for this movie has been RIAA certified gold (more than 500,000 units).
In addition to guaranteed laughs provided by Foxworthy, a ticket to the NSSF State of the Industry Dinner and Concert provides a seat for the special NSSF 50th Anniversary celebration video and other presentations.
NSSF's State of the Industry Dinner and Concert will take place following the close of opening day of the SHOT Show in the Palazzo Ballroom, Level 5 of the Venetian Hotel and Casino. Tickets are priced at $100 each. Tables of ten can be purchased for $950. When general sales open on October 1, tickets will be sold on a first-come, first-served basis. Tickets are non-refundable.
Tickets can be purchased online. To purchase tickets for the State of the Industry event, individuals must be pre-registered for the SHOT Show. Registered show-goers can log in using their established e-mail address and password under "Already Registered" on the right side of the registration web page.
Anyone who encounters a problem with registration or a ticket orders should contact SHOT Show Client Services at 888-334-8720 or 203-840-5600 or [email protected]
About NSSF
The National Shooting Sports Foundation is the trade association for the firearms industry. Its mission is to promote, protect and preserve hunting and the shooting sports. Formed in 1961, NSSF has a membership of more than 5,500 manufacturers, distributors, firearms retailers, shooting ranges, sportsmen's organizations and publishers. For more information, log on to www.nssf.org.