Las Vegas Hosts 2010 DPMS USPSA MultiGun National Championships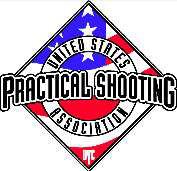 Las Vegas, NV –-(Ammoland.com)- WHO: Over 150 of the nation's best rifle, shotgun and pistol shooters will descend on Las Vegas to compete for national titles in the U.S. Practical Shooting Association's 2010 MultiGun National Championships sponsored by DPMS Firearms.
WHAT:
The 2010 DPMS USPSA MultiGun National Championships will feature 12 challenging stages, or courses of fire, that test a shooter's skill with not just one type of firearm but three – the rifle, the shotgun and the pistol. USPSA is the national governing body for the sport of practical shooting in the U.S. and has more than 19,000 members competing in weekly matches throughout the country, as well as regional and national championships.
Shooters will compete for the national title in USPSA's Open, Limited, Tactical, Heavy Metal Limited and Heavy Metal Tactical divisions. Additionally, honors will be awarded in the categories of High Lady, Senior, Super Senior, Junior, Military and Law Enforcement shooter.
2010 DPMS USPSA MultiGun National Championships draws competitors from throughout the United States. Along with competitors from Nevada, shooters from Arizona, California, Colorado, Florida, Georgia, Idaho, Indiana, Kentucky, Louisiana, Maine, Maryland, Missouri, Nevada, New Jersey, New Mexico, North Carolina, Oklahoma, Oregon, South Carolina, Texas, Utah, Virginia, Washington, West Virginia and Wisconsin, as well as Canada, are also expected to compete.
WHERE:
Desert Sportsman's Rifle & Pistol Club (https://www.dsrpc.net/)
12201 W. Charleston Blvd.
Las Vegas, NV 89135
Map to Range: https://www.mapquest.com/mq/4-rox_
WHEN:
Friday through Sunday, September 10-12, 2010
Competition begins at 8:00am each day
CONTACTS:
Dave Thomas
[email protected]
(360) 855-2245
(360) 708-6828 during the match
About:
USPSA is a non-profit membership association. Most of the more than 15,000 individual members belong to and regularly compete at one of the nearly 400 affiliated clubs and sections (groups of clubs banded together for mutual benefit) located across the United States. USPSA is affiliated with the International Practical Shooting Confederation (I.P.S.C.), which is comprised of approximately 67 nations. USPSA is the American region of IPSC. Visit: www.uspsa.org