Bureau Of Alcohol, Tobacco, Firearms And Explosives (ATF) Awards Glock Ten-Year Contract
ATF Selects GLOCK as their Chosen Duty Weapon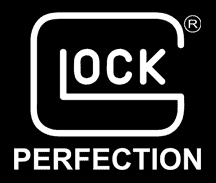 SMYRNA, Ga. –-(Ammoland.com)- The Bureau of Alcohol, Tobacco, Firearms and Explosives (ATF) announced today that it has awarded GLOCK, Inc. an unrestricted open market competitive firm-fixed Indefinite Delivery Indefinite Quantity (IDIQ) multiple-award contract.
The 10-year contract is valued at up to $40 million. The agreement makes available for the first time both the GLOCK 22 Gen4 and GLOCK 27 .40 caliber pistols to all ATF agents.
The terms provide additional Federal Agencies the opportunity to ride on the contract in accordance with the Federal Acquisition Regulations.
"GLOCK is proud to have been competitively selected by the ATF for this contract," said GLOCK Vice President Josh Dorsey.

"GLOCK was chosen over others due to the new design features of the Gen4 pistol and GLOCK's Safe Action System as well as reliability and durability that have made GLOCK pistols famous. GLOCK's focus remains on providing safe, simple and fast pistols to those that go in harm's way to protect the freedom that we all currently enjoy. Our firearms are designed for these individuals to succeed and survive in any situation and we stand ready to not only meet U.S. Government requirements, but to exceed them."
GLOCK pistols are the first choice among consumers and law enforcement, with 65% of agencies nationwide choosing to carry GLOCK.
About GLOCK, Inc.
GLOCK, Inc. is a leading global manufacturer of pistols and accessories. GLOCK's superior engineering has produced a pistol with only 34 parts and a rugged polymer-frame, providing industry-leading reliability shot after shot. GLOCK is renowned for its pistols which are safe, featuring three safeties; simple, offering a low number of components to provide reliability; and fast, with no encumbering parts to slow the speed to fire. This combination makes GLOCK pistols the first choice among consumers and law enforcement, with 65% of agencies nationwide choosing to carry GLOCK. Austrian-engineered, the company has manufacturing facilities in the United States and Austria. Based in Smyrna, Ga., GLOCK, Inc. is an advocate for our nation's law enforcement and military personnel, as well as all citizens' Second Amendment right to bear arms. For more information, please visit www.teamglock.com.